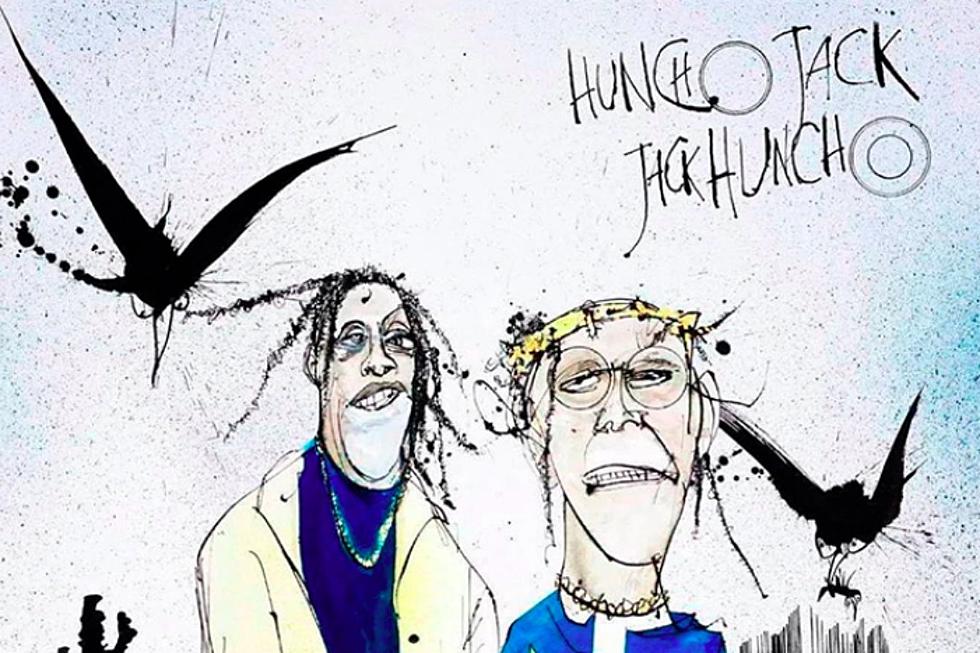 Stream Travis Scott and Quavo's 'Huncho Jack, Jack Huncho'
Quality Control Music/UMG
The 13-track album features Quavo's fellow Migos members, Offset and Takeoff, but that's it on the guest appearances, as Quavo and Travis handle the heavy lifting on the rhyming duties. Murda Beatz, Southside and veteran beatmaker Mike Dean handle production duties on the project, which has been a while coming.
As for the art work, it was created by famed illustrator Ralph Steadman, who also worked with famous journalist/author, Hunter S. Thompson, creating the Fear and Loathing in Las Vegas cover.
"I Love u man thanks for being part of this ride," Travis posted to Instagram about the famed 81-year-old artist.
On the music side, this is Travis' first release since 2016's Birds in the Trap Sing Midnight, though he's been touring heavily since its release. Quavo's release with Migos, Culture is nominated for Best Rap Album at the 2018 Grammys.
Check out the album below via Spotify.
25 Best Rap Albums of 2017