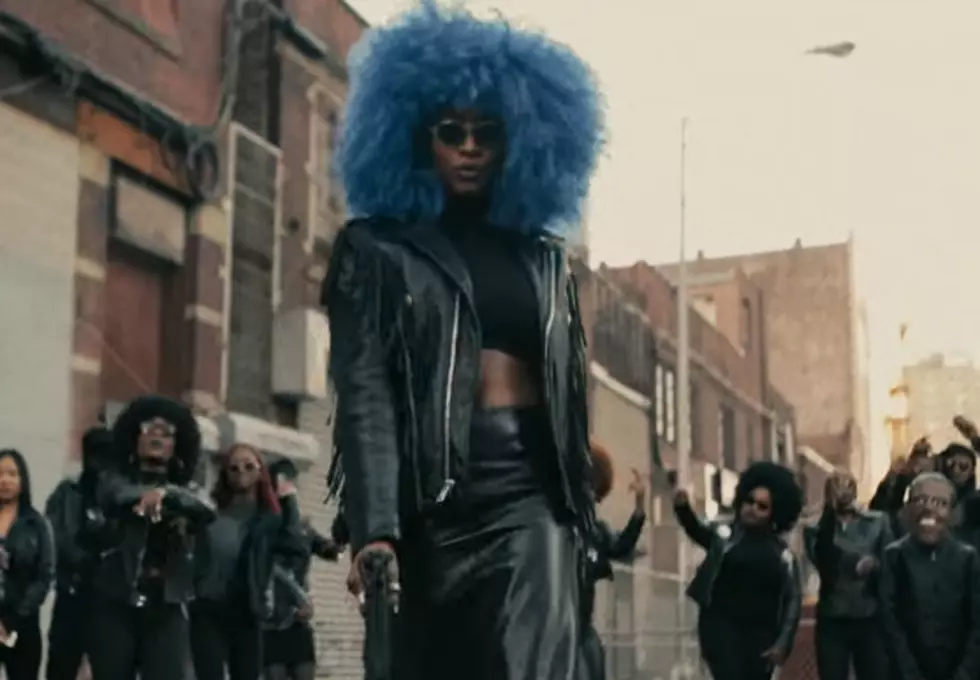 Sonyae Elise Sparks a Revolution in Her New Video for 'Run Up' [WATCH]
YouTube
Sonyae Elise, the singer, rapper and songwriter from New Jersey, released her new video for the song "Run Up," off her latest album and short film Apesh-t.
In the video, the talented wordsmith stages a full on rebellion, complete with automatic weapons and a crew of female revolutionaries to back her up. There's also a scene where Elise uses her sex-appeal to further her cause, tricking one older gentleman into bed, only to eventually take him hostage.
In regards to the LA based artist's Apesh-t project, she said it was a follow-up to her previous release S(he)'s Br(o)ken, which is about her ex cheating on her.
"I've only been in one relationship in my whole life," said Elise. "It was for like almost a decade, and it was serious. He's older than me. I kind of always say he broke me to fix himself, because I'm wet behind the ears and wildly in love and kind of like got the purest of love for this guy because I've never been in another relationship."
You can watch Elise's "Run Up," video above and listen to her Apesh-t project here.
See 100 Hip-Hop Facts That Will Blow Your Mind