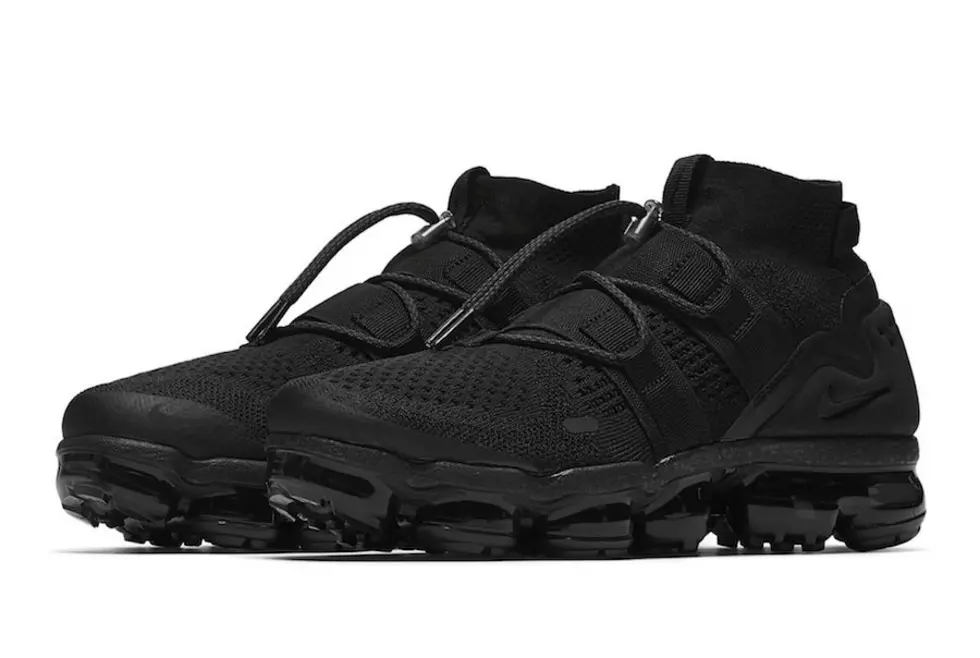 Sneaker of The Week: Nike Air Vapormax Flyknit Utility
Nike Air Vapormax Flyknit Utility
The Nike Air Vapormax is stomping into the new year with a vengeance, and taking Nike's popularity rating along with it.
For a while, it looked like the three stripes would squarely take them out of the paint but Nike definitely isn't going out without a fight. The latest iteration of the Vapormax runner is so strong, in fact, that we've decided to make it our Sneaker of The Week because overlooking it would be criminal.
The Nike Air Vapormax Flyknit Utility is a woven version of the shoe, with a simple lacing system and loads of ankle support. Its triple black colorway gives it a stealthy edge and helps it strike an even more aggressive tone than ever. The bungee lacing system and that Vapormax outsole really boosts the comfortability of this shoe into the highest percentile possible.
No word on when the Nike Air Vapormax Flyknit Utility will be available but save up some of that Christmas money to cop when they do drop.
25 Best Rap Albums of 2017