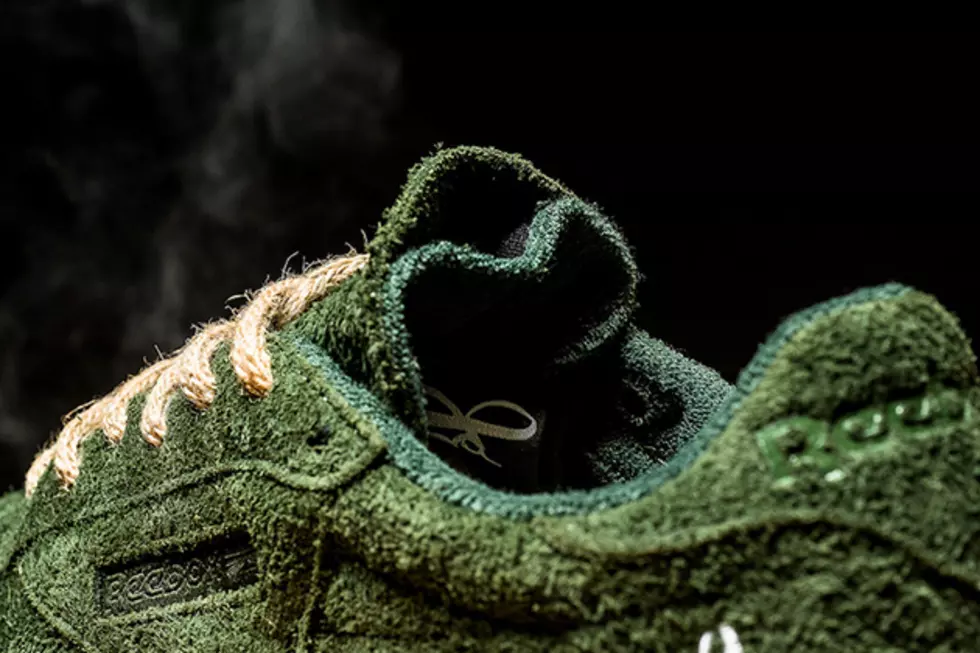 Sneaker of The Week: Curren$y x Sneaker Politics x Reebok Club C 85 JL
Sneaker Politics
If you don't know anything about Curren$y, the abridged version of his bio says that he is a connoisseur of of cars, cannibus and kicks.
The Jet Life pilot has teamed up with Reebok to blend a few of those interests into a shoe that is as fire as any song he's ever released. The dank model is so 'loud' in fact that when we caught a whiff we decided to make it our sneaker of the week.
In conjunction with New Orleans-based shop Sneaker Politics, the Reebok Club C 85 has received a special Jet Life makeover that is undeniably dope. The smoking model is given a nappy green suede upper with hemp rope laces snaking through the eyelets. As a special treat,  the person wearing the model is also given a secret stash spot right that is only revealed by moving the tongue tag.
You can pick up the Currensy x Sneaker Politics x Reebok Club C 85 JL today Sneaker Politics.
The 25 Best Sneakers of 2016