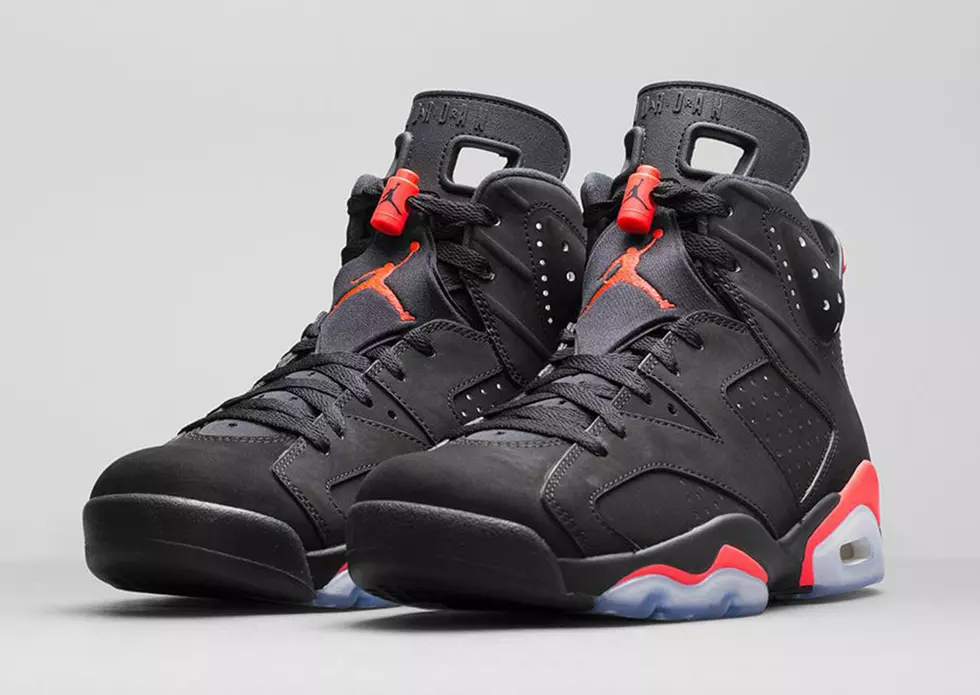 Sneaker of The Week: Air Jordan 6 Infrared Restock
Nike
The hype surrounding certain Jordan releases is more than real, it's palpable leaving several bank accounts exhausted. Certain re-releases are a physically tangible way to walk down memory lane in style with the Air Jordan 6 Infrared being one such model. The model came and went pretty quickly last time it dropped and if you thought you missed your shot think again because it's back for a very limited release and as our Sneaker of The Week.
The model is in fact returning to the tristate area as Jimmy Jazz will have a few pair in stock at their NY and NJ locations. The model is an absolute must have for collectors across the board and at this point it doesn't even need an introduction. The marriage of black nubuck and infrared accents never looked better and this models owns the color combination like no other.
These are straight bangers and if you're in driving distance of Jimmy Jazz we'd suggest making a short trip to pick up a pair because nobody knows when we'll see them again.
20 Best Sneakers of 2015