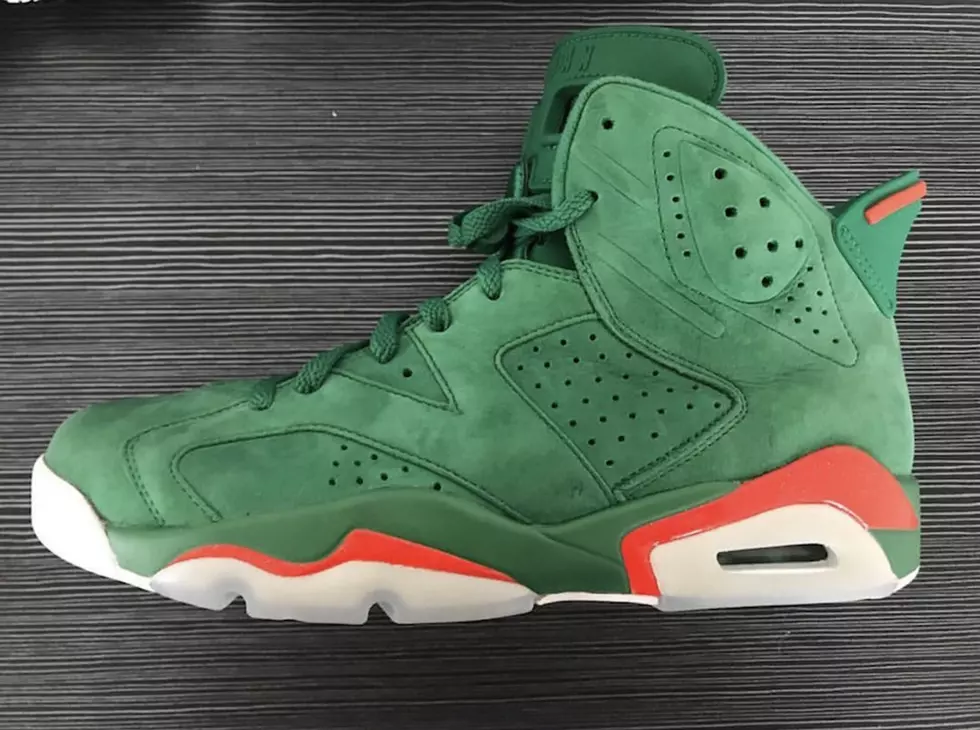 Sneaker of The Week: Air Jordan 6 Gatorade
Nike
Even if you're not a sports fan, Michael Jordan's campaign with Gatorade is one of the most memorable moments in advertising history.
The "Like Mike" campaign had a catchy jingle, and had everyone admitting how much they wanted to "be like Mike."  Well, that period in history is being commemorated with an Air Jordan 6 colorway that is killer enough to be our Sneaker of The Week.
Gatorade may be made for thirst quenching but this Air Jordan 6 Gatorade is sure to leave quite a few heads thirsty for a pair. It features a green suede build with hits of orange on the midsole and branding to evoke the feel of the logo. The outsole is handled by milky white translucent rubber and a white tipped toe.
You'll be able to cop the Air Jordan 6 Gatorade from select Nike retailers on October 28.
The 25 Hottest Sneakers for Summer 2017