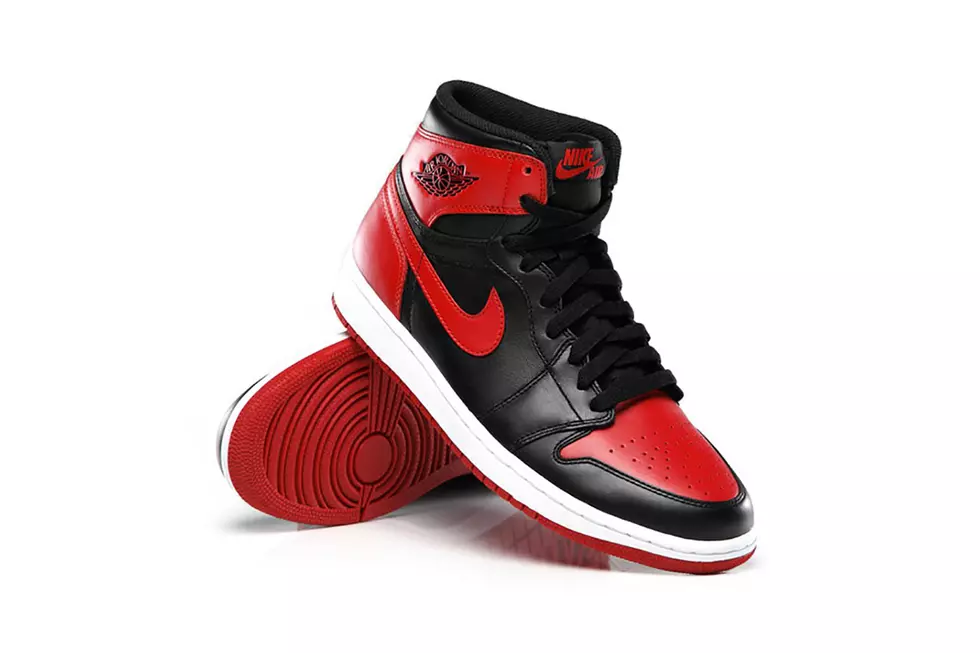 Sneaker of the Week: Air Jordan 1 High BRED Returns
Nike
Any word you can muster to show appreciation and respect for the Air Jordan 1 BRED is an understatement. It's the cornerstone of cool, the foundation of fresh and it only comes around once in a blue moon. Well prepare for that rare occurrence to happen again because the iconic model is making it's return to store shelves and it's our top pick for Sneaker of the Week.
The story goes that Michael Jordan was fined $5,000 per game every time he donned a pair as the NBA had more stringent rules on uniformity back then. The banned sneaker laid the groundwork to make these shoes such a legendary pair.
Just a glance at its clean black and varsity red upper will make any sneaker lover's heart race. The last reissue was back in 2013 and they look to come back as bold as ever much to sneaker fans' delight.
The Air Jordan 1 BRED will be available at select Nike retailers in Europe on Sept. 3 with a U.S. release date to occur shortly after.
20 Best Sneakers of 2015