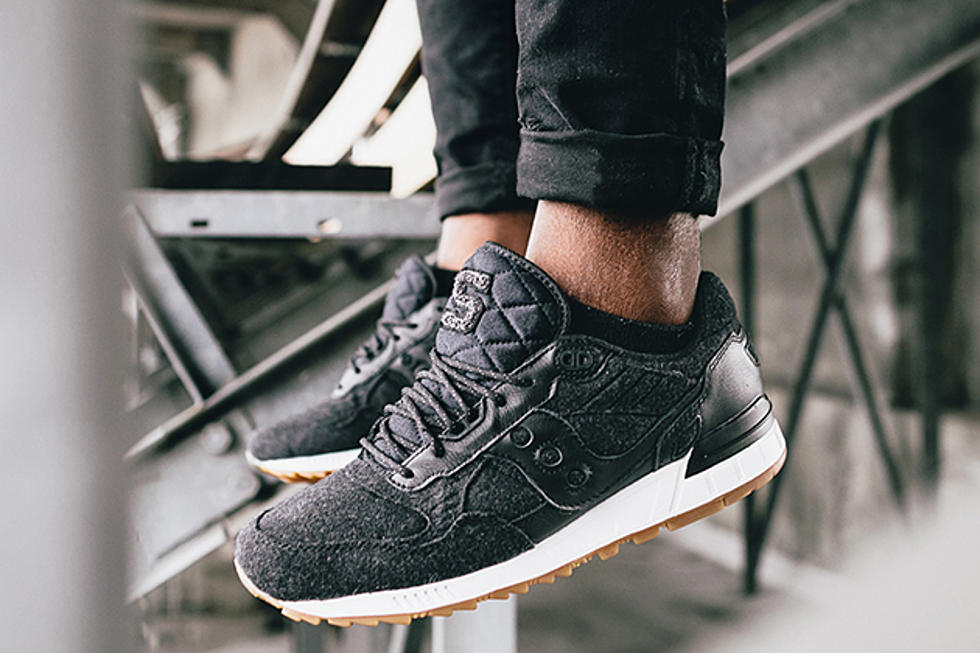 Saucony Grid 9000 Varsity Letterman II
Saucony
If you're in the market for a new coat you may as well get some shoes to match. Saucony has solved this dilemma in one fell swoop with a slick varsity jacket themed sneaker and an actual jacket to match. This drop is so smooth that we've decided to give it elite status as our Sneaker of The Week.
The Saucony Grid 9000 pops up with a fleece build trimmed in leather similar to the way that an actual varsity letterman's jacket looks. The grey and black affair is contrasted by a gum outsole and white midsole with a quilted tongue serving as the perfect accent. The drop is finished off with a matching Saucony letterman jacket that matches the sneakers.
The Saucony Varsity Letterman II set is a limited edition drop that is set to go on sale at Saucony's site on January 20.
The 25 Best Sneakers of 2016