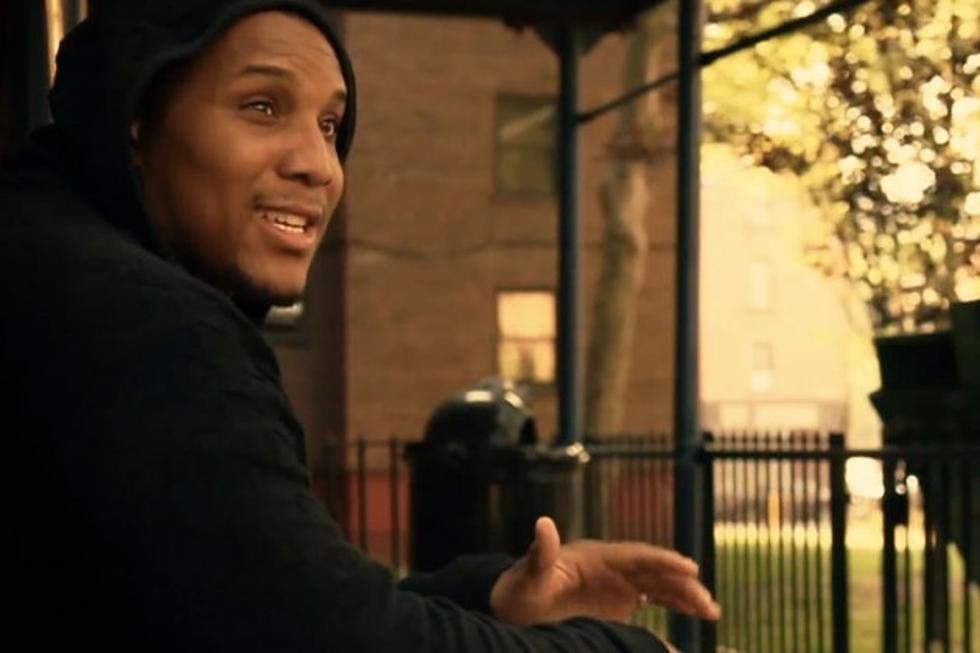 Ra Diggs Receives 12 Life Sentences for Three Murders, Drug Trafficking
YouTube
Brooklyn, N.Y.-bred rapper Ra Diggs will spend the rest of his life in prison after a judge sentenced him to 12 life terms plus an additional 105 years on Thursday (April 2) for his role in three murders, drug trafficking and racketeering.
Judge Nicholas G. Garaufis sentenced the 33-year-old rhymer, born Ronald Herron, for killing three people and his involvement in the Murderous Mad Dawgs, a division of the Bloods gang, The New York TImes reports. Before he was sentenced, Herron accused the prosecution of building a case against him because the guilty cloak was thrown around him from the start.
"You guys sit here and continue to paint this picture that I'm the devil incarnate, the scourge of righteousness — it's all crap," Herron said. "Even the most dim prosecutor could have secured a conviction under this atmosphere of guilt they built. They did all but point a big, red arrow of guilty up on that projection screen."
Herron has been jailed on federal drug charges since October 2010, and was initially charged in 2001, for the murder of Frederick Brooks that same year. However, Herron beat the Supreme Court case against him when two key witnesses refused to testify due to alleged threats they received from Herron's associates. He was also charged in the murders of Richard Russo in 2008, and Victor Zapata in 2009.
The atmosphere in the courtroom yesterday was similar to a storm brewing, with Herron's supporters shouting out at the judge when he threw a quip at lawyer Kelley Sharkey for requesting her defendant be housed in a facility where his 5-year-old daughter would be able to visit him. Judge Garaufis asked if there was a facility where Mr. Zapata, one of the murder victims, could also receive visits from his family. "It's a sham!" yelled Shanduke McPhatter, a friend of Herron.
Leading a criminal organization, committing violent robbery and murder were the focal points of the discussion in the courtroom not only during his sentencing but throughout his various court proceedings over the last five years. The lyrics used by Herron, a member of the Murda Team with fellow Brooklyn MC Uncle Murda, were also used to build a case against him during his trial.
"No father figure / Raised by older cousins, help me serve n----s / And help me burn n----s / They gave me the hammers / That contributed to the death toll and the bammas," he rapped in a song called 'Eulogy.' "Downtown Brooklyn, I'm a stop with all that / Too much information would make me my own rat / But I'm talking about facts, they lyin' in they raps."
Judge Garaufis believes the rhymer holds no deep regret for his actions. "You have shown a complete lack of remorse for your abhorrent conduct," he stated. "Even today, in this courtroom, you give answers that show you are clueless about the misery you have inflicted on other people and you are reconstructing through some fantastic thoughts what has happened in this case."
Despite his sentencing, Herron still maintains his innocence.
10 Most Shocking Arrests in Hip-Hop