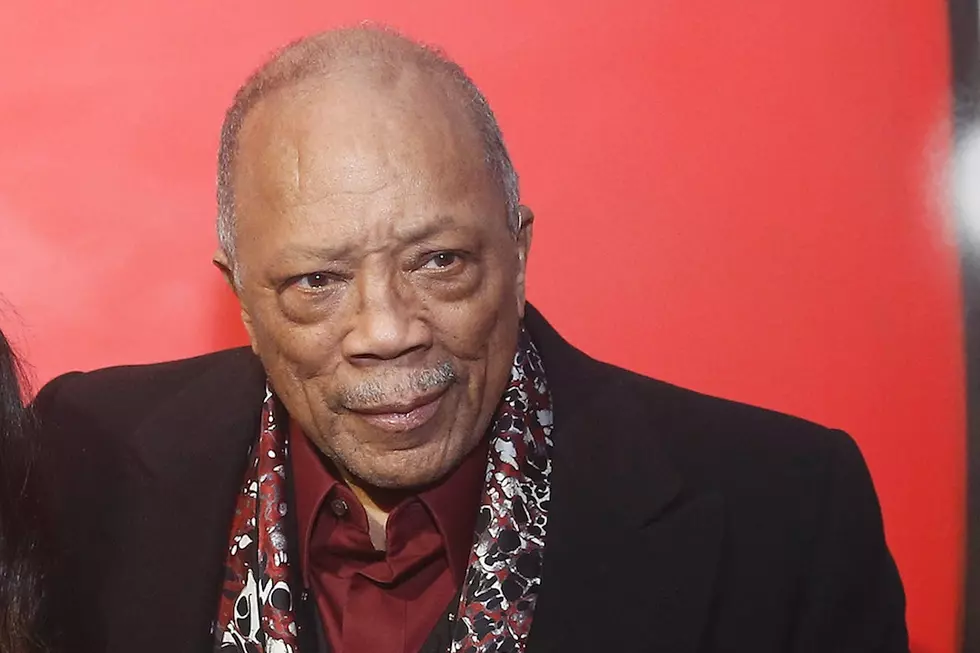 Quincy Jones Salutes Kendrick Lamar in Bizarre Interview: 'He's Grounded'
Brian Ach, Getty Images
Legendary producer Quincy Jones gave a bizarre interview with Vulture where he spilled so much tea. The 84-year-old musician didn't bite his tongue and revealed a lot of things about his life that may shock you.
Among some of the eyebrow-raising revelations in the interview include his thoughts about Michael Jackson. Jones said that he used to warned Jackson about his cosmetic surgeries. "He'd always justify it and say it was because of some disease he had. (MJ was diagnosed with vitiligo). Bullshit," he said.
Jones then shockingly revealed that Jackson stole a lot of music.
"I hate to get into this publicly, but Michael stole a lot of stuff," he said. "He stole a lot of songs. [Donna Summer's] "State of Independence" and "Billie Jean." The notes don't lie, man. He was as Machiavellian as they come."
In a strange moment, Jones claimed that he once dated Ivanka Trump. Apparently, 12 years ago (when Jones was 72 and Ivanka was 24), Tommy Hilfiger set them up on a dinner date.
At the time, Jones was all for it, telling Hilfiger, "No problem. She's a fine motherf---er."
"She had the most beautiful legs I ever saw in my life," Jones continued. "Wrong father, though."
Elsewhere in the interview, Jones talked about the state of popular music today. He saluted several artists including Kendrick Lamar and Chance the Rapper.
"I like where Kendrick's mind is. He's grounded. Chance, too." he said. "And the Ed Sheeran record [Divided] is great. Sam Smith — he's so open about being gay. I love it. Mark Ronson is someone who knows how to produce."
There's so many hilarious nuggets in the Vulture interview, you have to read it for yourself. Fans on Twitter was so shocked by the interview they had to make a comment on Twitter.
Check out people reactions to Quincy Jones' interview below.
20 Best R&B Albums of 1992