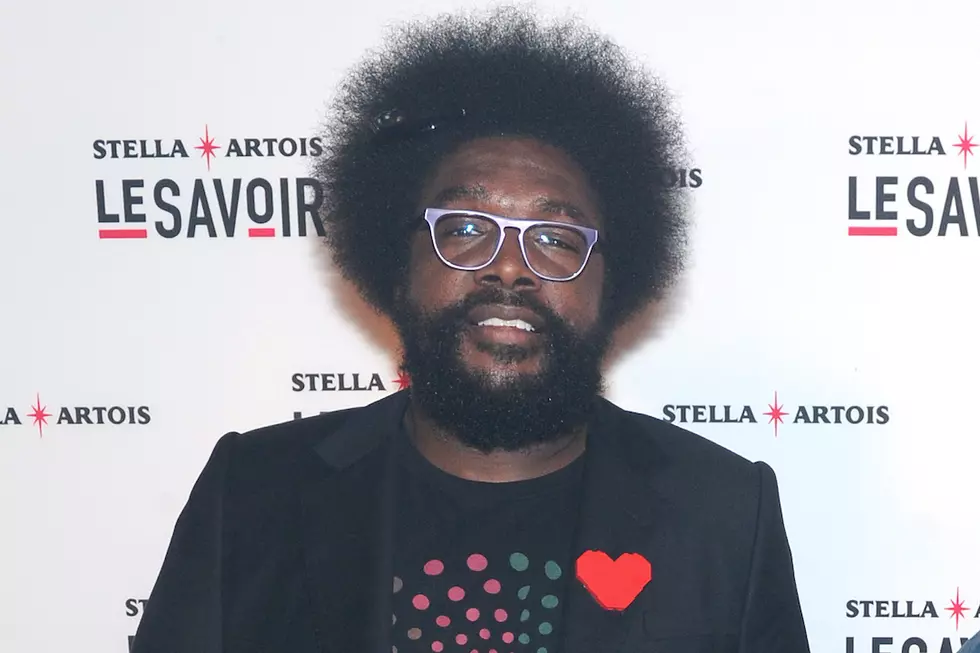 Questlove Talks With Shep Gordon About Teddy Pendergrass, Rick James & More on 'Questlove Supreme'
Craig Barritt, Getty Images
The 70-year-old talent manager has just released his memoir They Call Me Supermensch: A Backstage Pass to the Amazing Worlds of Film, Food, and Rock 'n' Roll, where he details his storied life as a tour manager and film producer, and how he simply walked away from it all.
"My job was getting to the artists and telling them where to go. But then I had to figured out what my journey was," he says of leaving the business.
During his interview with Questlove, Gordon discussed his 45-year career of managing artists. He talked about his stint as a tour manager for Teddy Pendergrass and the grueling grind of the chitlin circuit. Shockingly, Gordon revealed that Pendergrass didn't make any real money on his tours because the promoters was taking all the monies. "Teddy Pendergrass lived a very simple life. He was just a working musician," he recalled.
Gordon said that Pendergrass also came up with the brilliant idea of a "Ladies Only" tour, which was more profitable for the singer. Naturally, Pendergrass loved performing for his screaming female fans. The best part of the shows was him passing out chocolate-covered teddy bear lollipops to the ladies. "He enjoyed it," said Gordon of the tour.
Gordon also vividly detailed when he received the heartbreaking phone call that Pendergrass was in a tragic car accident that left him paralyzed from the neck down in 1992. He also detailed his various attempts (some failed miserably) to sell some of Pendergrass' remaining songs that he already recorded while the singer recuperated in the hospital.
Gordon then discussed his personal relationship with Rick James. Gordon recalls how the late singer-guitarist offered the job to manage him. He said James introduced himself as "the baddest motherf---er you ever came across in your life."
Gordon also talked about re-negotiating James' record contract with Motown Records' founder Berry Gordy, Jr. He said that Gordy was a very shrewd businessman who wasn't afraid to shortchange an artist upfront. "Berry would f--- you [over] to your face," he attests. "He didn't f--- you [over] to your back."
The conversation then switched to Luther Vandross whom he managed for 20 years. Gordon said he never had a close relationship with the late soul crooner. However, he did feel that the late singer was never really happy.
"I felt that his life was dreadful," he said. "Because he didn't have any male relationships in his life or female relationships in his life."
"He lived for his career, he lived for the stage," he added. "But he was a great artist."
Other highlights include Gordon recalling how he helped get Fab Five Freddy to make a cameo in Debbie Harry's video for "Rapture." He also tells how he bailed out Eddie Murphy from jail (so he could be on the set of Beverly Hills Cop) but he refused to leave his cell. Finally, Gordon wraps things up with why he's managing his only client, rock icon Alice Cooper.
In the end, you have to "Join the Quest" and tune into "Questlove Supreme" on Pandora radio every Wednesday at 1PM ET. It's a music lovers' dream radio show. And you might learn something.
You can listen to Questlove's interview with Shep Gordon on Pandora.com.