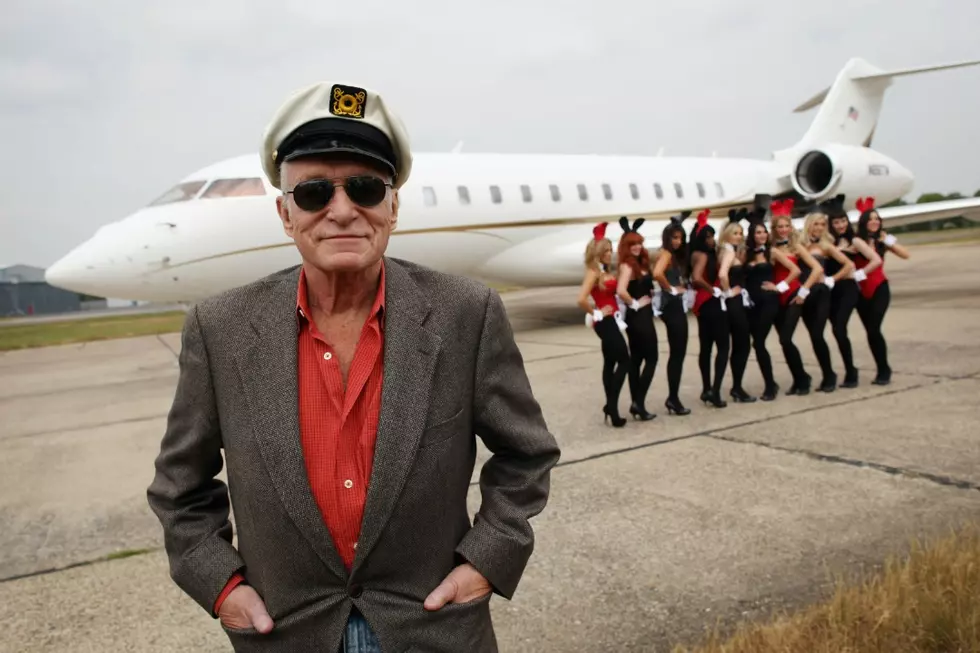 Questlove, Juicy J and More Mourn Playboy Founder Hugh Hefner
Dan Kitwood, Getty Images
Playboy founder and cultural icon, Hugh Hefner has died. He was 91.
The New York Times reports that Hefner died peacefully on Wednesday (Sept. 27) in his home, the Playboy Mansion, near Beverly Hills, Calif.  Hefner's name was inseparable from the brand he built with Playboy, turning it into a media giant and one of the most recognizable cultural icons in America. His parties at the Playboy Mansion became pop culture legend, and Hefner himself became one of the most recognizable figures in business and culture.
The first issue of Playboy was published in 1953, and though in recent years the publication has faded, decreasing circulation and making the surprising decision to stop publishing nude photos in 2015, the brand has remained a cultural staple.
Upon news of his passing, hip-hop offered condolences to Hefner, including Questlove, Juicy J, B-Real and more. Take a look at some of the responses below.
25 Historic Moments in Run-DMC's Career