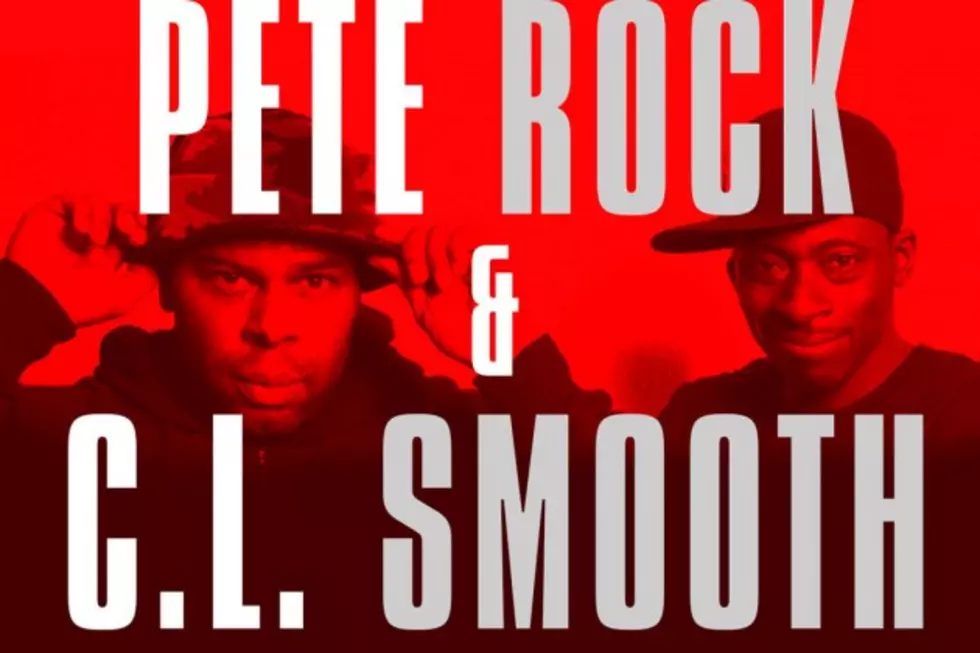 Pete Rock and CL Smooth Announce European Tour Dates
Clockwork Music
Kicking off on Sept. 9, the duo will begin their 30-date tour in Rotterdam, The Netherlands before making stops in Germany, Ireland, France, Switzerland, Portugal, Austria, Sweden, Denmark and more. Pete Rock and CL Smooth will wrap up their European tour on Oct. 21 in Chur, Switzerland.
While the duo hasn't released an album together since 1994's The Main Ingredient, the artists have put out their own work on their own. In 2016, Pete Rock teamed up with Smoke DZA for Don't Smoke Rock.
Check out the tour dates below.
Sept. 9 – Rotterdam, The Netherlands – Bird
Sept. 10 – Rotterdam, The Netherlands – Bird
Sept. 11 – Cologne, Germany – Club Bahnhof Ehrenfeld
Sept. 12 – Amsterdam, The Netherlands –Tolhuistuin
Sept. 13 – Skopje, Macedonia – MKC
Sept. 14 – Dublin, Ireland – Sugar Club
Sept. 15 – St. Gallen, Switzerland – Kugl
Sept. 16 – Lyon, France – Le Sucre
Sept. 24 – Bucharest, Romania – Creative Festival
Sept. 28 – Bordeaux, France – Rock School Barbey
Sept. 29 – Aarau, Switzerland – Kiff
Sept. 30 – Duisburg, Germany – Gramatikoff
Oct. 1 – Hannover, Germany – Faust
Oct. 3 – Nantes, France – Le Ferrailleur
Oct. 4 – Porto, Portugal – Plano B
Oct. 5 – Linz, Austria – Kapu
Oct. 6 – Stockholm, Sweden – Debaser Strand
Oct. 7 – Gothenburg, Sweden – Sticky Fingers
Oct. 8 – Copenhagen, Denmark – Loppen
Oct. 9 – Oslo, Norway – John Dee
Oct. 11 – Marseille, France – Le Molotov
Oct. 12 – Milan, Italy – Biko
Oct. 13 – Hamburg, Germany – Gruenspann
Oct. 14 – Manchester, United Kingdom – O2 Ritz
Oct. 15 – To Be Announced
Oct. 17 – Munich, Germany – Xcess
Oct. 18 – Zagreb, Croatia – The Garden Brewery
Oct. 19 – Groningen, The Netherlands – Simplon
Oct. 20 – Vevey, Switzerland – Rocking Chair
Oct. 21 – Chur, Switzerland – Palazzo
The 25 Greatest Rap Albums of 1991