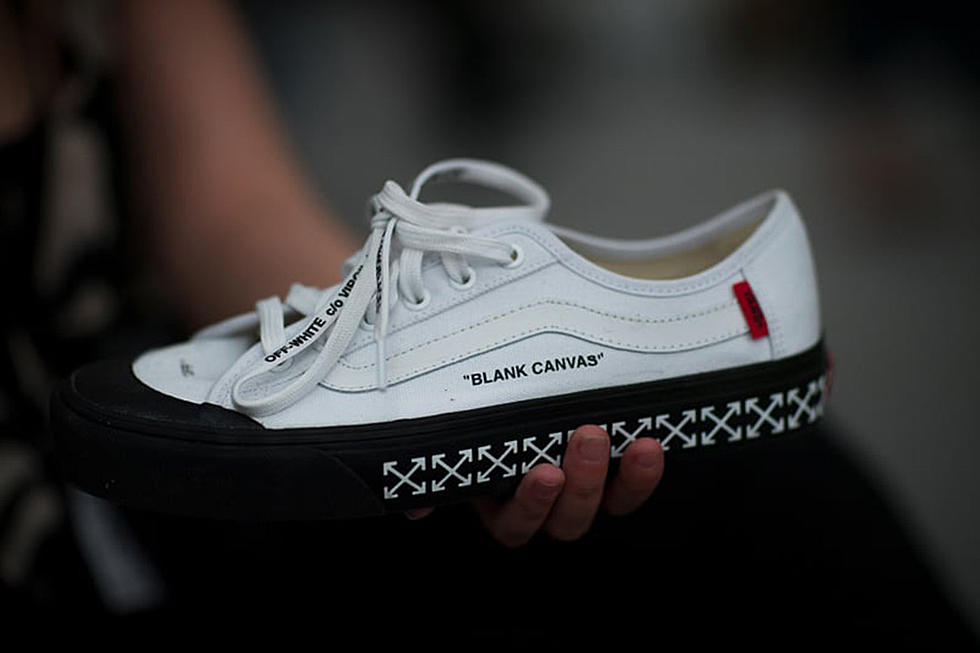 OFF-WHITE x Vans Old Skool
Vans
Virgil Abloh's OFF-WHITE is becoming inescapable thanks to a few high profile collaborations. The take-over appears to be moving full steam ahead, and he's putting his stamp on a pair of Vans next.
The Vans Old Skool has a pretty standard look and feel but Virgil takes that and flips it with a few bold choices. Most noticeably is the chunky black outsole with a designed pattern running its entire length. As one of its quirkier features, a white canvas upper trimmed in leather bears the words "Blank Canvas."
The OFF-WHITE x Vans Old Skool is a very striking model with an impressive build and it is set to release sometime in 2018.
The 25 Hottest Sneakers for Summer 2017