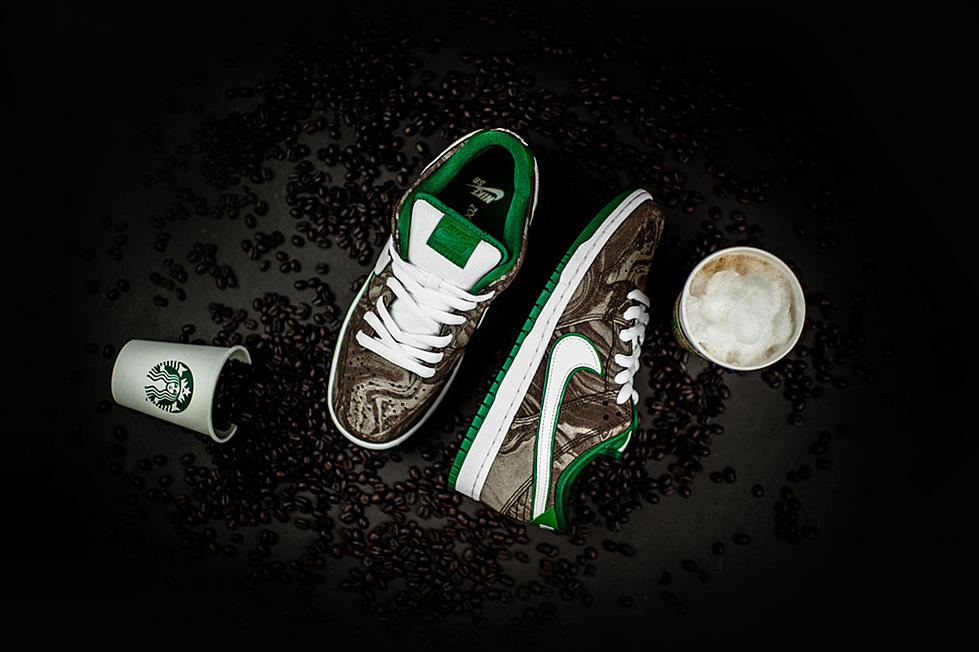 Nike SB Dunk Low Coffee Lovers
Premier
Who doesn't love coffee? Even if you don't drink the stuff you've gotta appreciate the calm it gives those who need to be caffeinated to make it through the day. Nike is giving some recognition to the Average Joe's who love their cup of joe with this next Dunk Low colorway.
The Nike SB Dunk Low Coffee Lovers sports a creamy brown and khaki colored upper that perfectly mimics that moment you drop the milk into a cup of black coffee. White and green leather trimmed accents give an unofficial nod to everyone's favorite coffee company making this kick even more tasty than before. A cool bit of tonal branding lays on the tongue while an embroidered heel keeps things a bit more obvious in the back.
You can cop the Nike SB Dunk Low Coffee Lovers today from Premier for $100, or the cost of 10 of those fancy coffees you drink every morning.
20 Best Sneakers of 2015