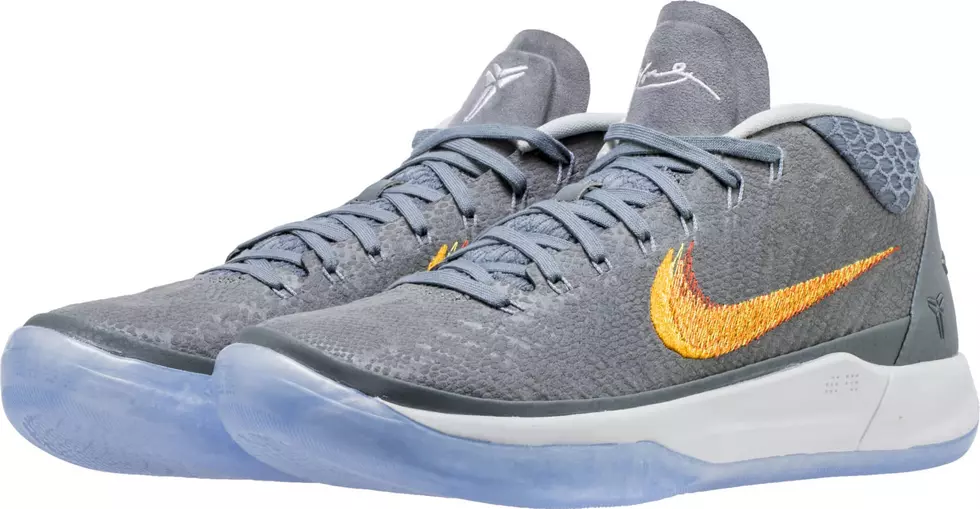 Nike
Kobe is coming back with the chrome for his next release. The Nike Kobe AD Mid's latest colorway makes great use of the greyish hue with some heavy tech infused.
From a visual standpoint, the Nike Kobe AD Mid is a no nonsense court shoe with a vibrant orange swoosh embroidered along the side. Scales line the upper to give it that mamba feel, while a unbuckle tongue peaks out above. It looks like one of the most comfortable and supportive models on the market, and with Kobe's name stamped on it, the model is fully official.
Look out for the Nike Kobe AD Mid to release at Nike retailers on November 24.
The 25 Hottest Sneakers for Fall 2017