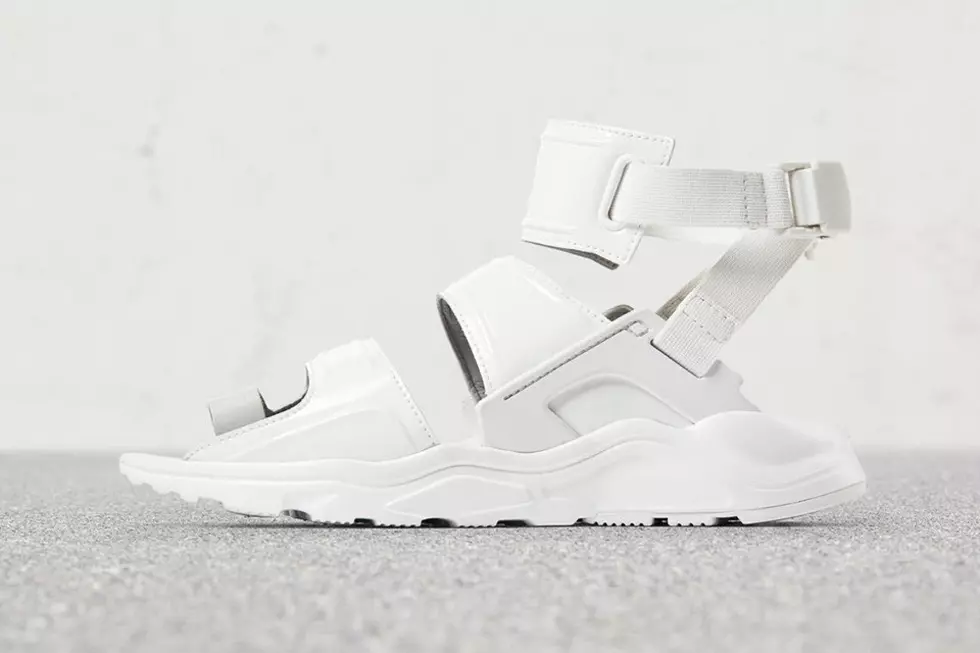 Nike Air Huarache Gladiator
Nike
The Nike Huarache line is a sandal-based sneaker that fills in the blanks with the use of neoprene and leather, but Nike is shaking things up as usual. They've converted the sneaker over to an actual sandal and, the result is interesting to say the least.
The Nike Air Huarache Gladiator is a breezy new look that that takes elements of the Nike Air Huarache Run and modifies it a bit—the ankle cage being the most visible of these elements along with a modified version of the sole. The rest of the shoe is a strapped up with elastic and leather serving as support.
You can cop the Nike Air Huarache Gladiator at Nike retailers starting on August 3.
The 25 Hottest Sneakers for Summer 2017