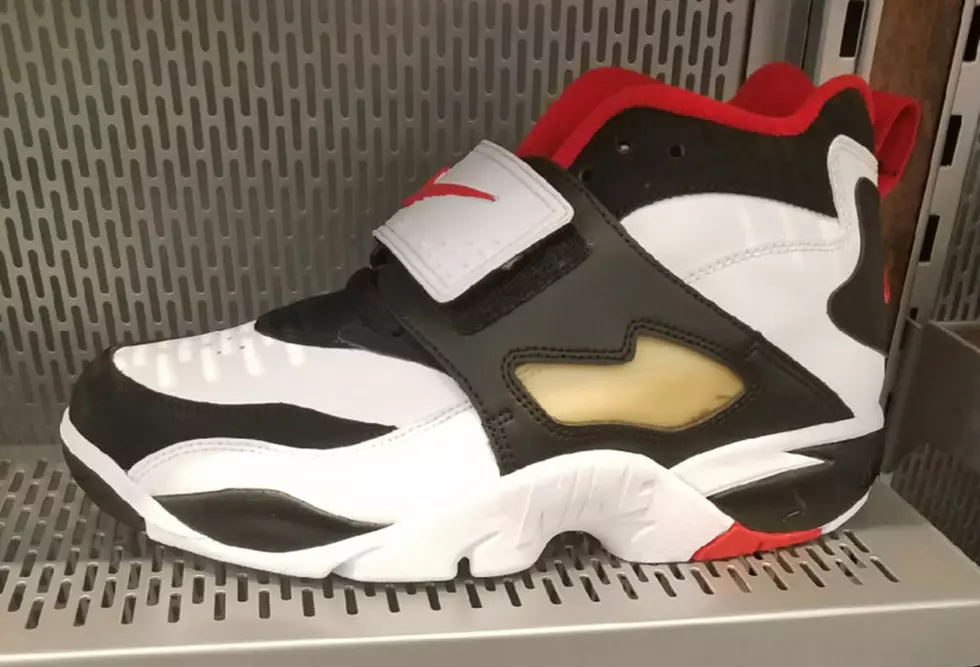 The Shoe Game
Neon Deion's most notable contribution to the sneaker game came by way of Nike, and if you've missed the model, the love story is being rekindled. The Nike Air Diamond Turf looks like it's coming back, and even with slight changes it's still pretty vicious.
The Nike Air Diamond Turf is seen here in all of its glory with a white and black build trimmed in red. The most noticeable difference is that the nubuck strap has been replaced with leather for a bit of textural difference that still plays well with the general build. Golden mesh is embedded in the strap as well for a much needed bit of flash in the side panel.
There is no word on when these will return to Nike retailers but stay on the lookout for them at your favorite shop.
The 25 Best Sneakers of 2016