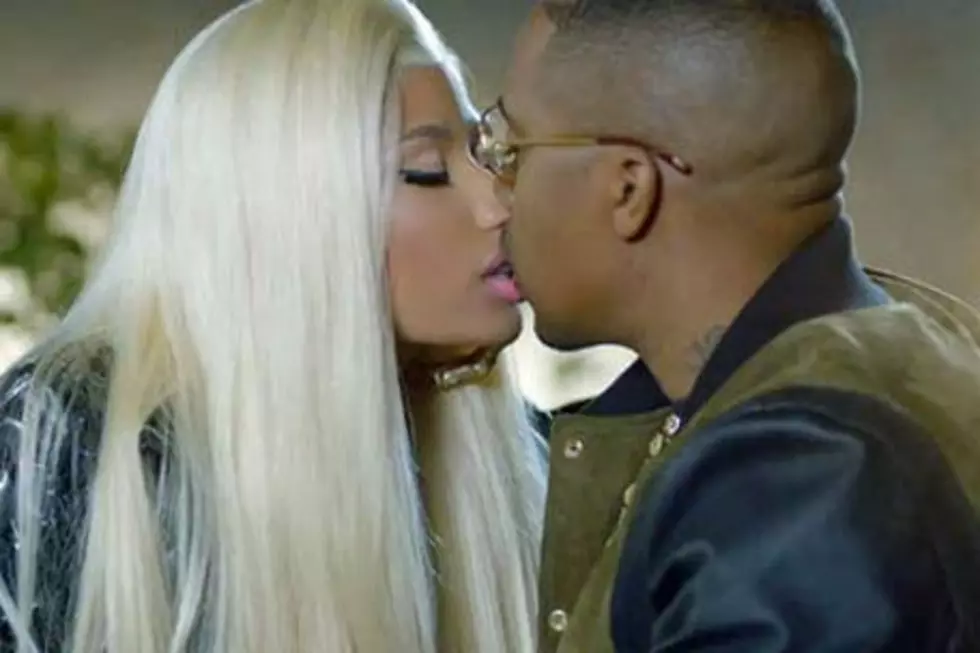 Nicki Minaj 'Right By My Side' Video: Rapper Kisses Nas, Dances With Chris Brown
YouTube
In the clip, the two rap stars' relationship is put on display as Nas gifts Minaj with a pricey new car, takes her on a romantic date and makes out with her in a park under the moon.
Nas doesn't show off his lyrical skills in the video, however, Chris Brown serves up his usual crooning and gives the head Barbie a twirl as they dance together on set.
"Right By My Side" was directed by Benny Boom.
Watch Nicki Minaj's "Right By My Side" Video Feat. Chris Brown