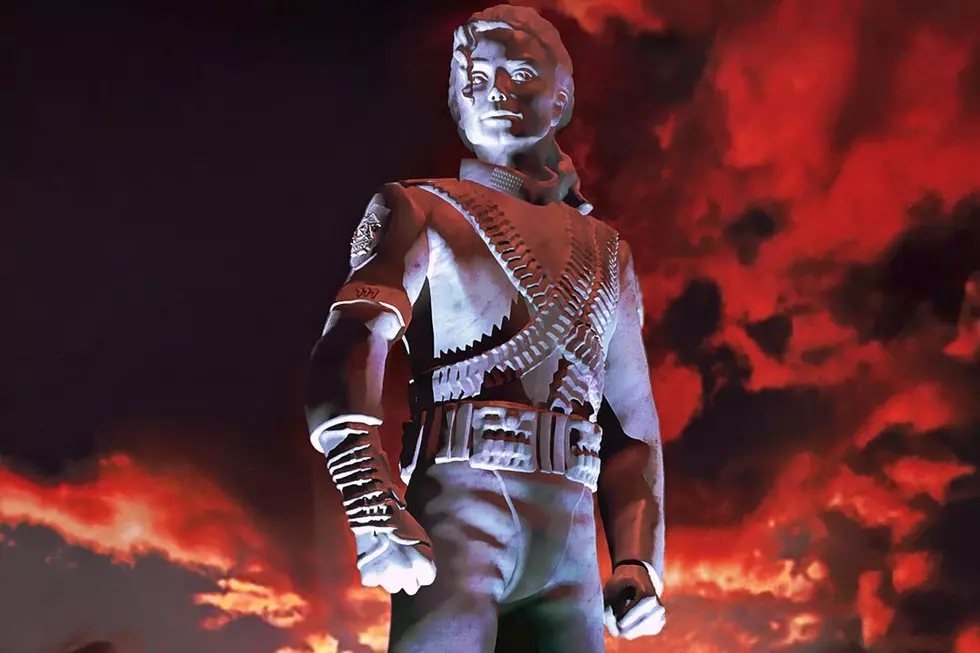 10 Facts You Probably Didn't Know About Michael Jackson's 'HIStory' Album
Epic
Michael Jackson's half greatest hits, half new studio album collection, HIStory: Past, Present and Future, Book I, was released at a crucial and chaotic point in the pop star's life -- and in several ways, ended up adding gasoline to the flames of controversy already threatening to consume the singer.
With the self-declared "King of Pop" battling the first public allegations of child sexual abuse, the album's lyrics strike a defiant tone, lashing out at his accusers and the tabloid media. With his record label spending tens of millions of dollars to help promote the album (and, in a bigger sense, keep the once-beloved star's career in orbit in the face of this public relations nightmare), there was obviously a lot at stake.
As you'll see, Jackson literally recruited an army to help him with this campaign -- including superstar sibling Janet Jackson, R. Kelly, the Notorious B.I.G., basketball giant Shaquille O'Neal and about a dozen 30 foot tall, 20,000 pound Michael Jackson statues.
At its best, the album, released on June 20, 1995, features some of the most sophisticated, dark and angry music Jackson ever recorded -- he even swears, several times. But some of those venomous lyrics, particularly on the single "They Don't Care About Us," bring even more trouble into Jackson's already hectic life.
In the gallery above, you'll learn all about the giant statues, the f-bombs, a battle with the Beatles, the anti-semitic accusations and even how Jackson's final No. 1 single was banned from the airwaves in Belgium.