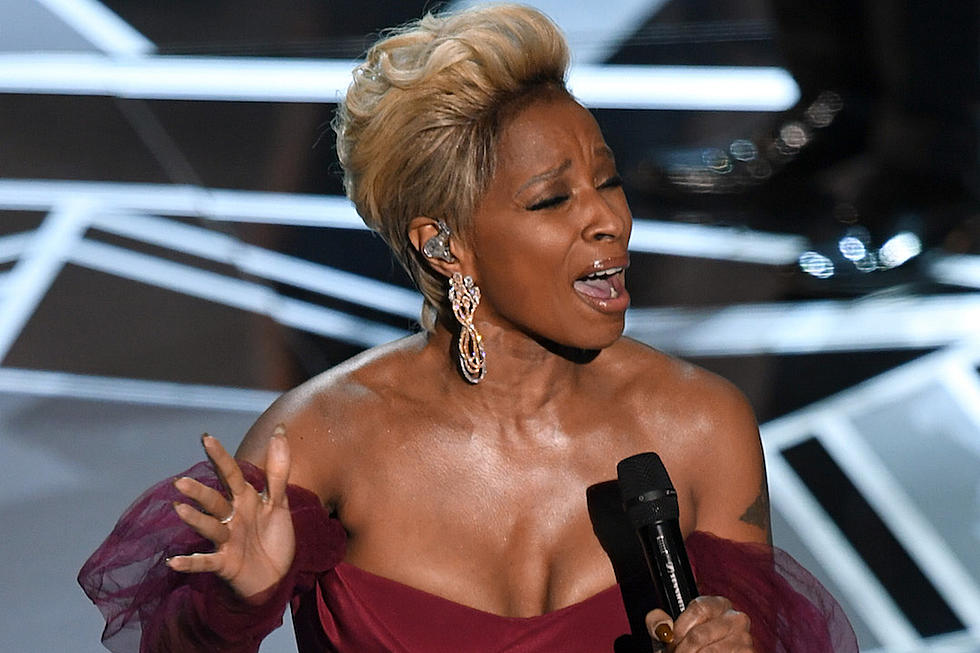 Mary J. Blige's 'Mighty River' Gets Major Streaming Boost After Oscars
Kevin Winter, Getty Images
Mary J. Blige's performance at the 2018 Academy Awards helped boost her Oscar-nominated song, "Mighty River" (from Mudbound).
According to Billboard, the song saw a 321 percent increase to 20,000 audio streams on Sunday (March 4), as compared to 5,000 stream the day prior.
Blige was nominated for Best Original Song alongside her fellow "Mighty River" songwriters, Raphael Saadiq and Taura Stinson. The R&B veteran lost to "Remember Me" from the animated film Coco.
The reigning Queen of Hip-Hop Soul credits Mudbound director Dee Rees for motivating her to pursue acting. "Dee Rees helped save my life and gave me the strength I did not know I had. And Mudbound has opened up doors," she told NBC News.
Prior to performing at the Oscars, MJB told CBS News that she was humbled by the Oscar nominations (she was also up for Best Supporting Actress) and being selected to perform at the ceremony.
"I've been working my ass off," she said. "I've worked really hard. This moment is the pay-off, and this moment says, 'You know what, Mary? You stood strong.'"
Watch Mary J. Blige Perform "Mighty River" at the 2018 Oscars
The 50 Greatest Female R&B Artists of the '90s