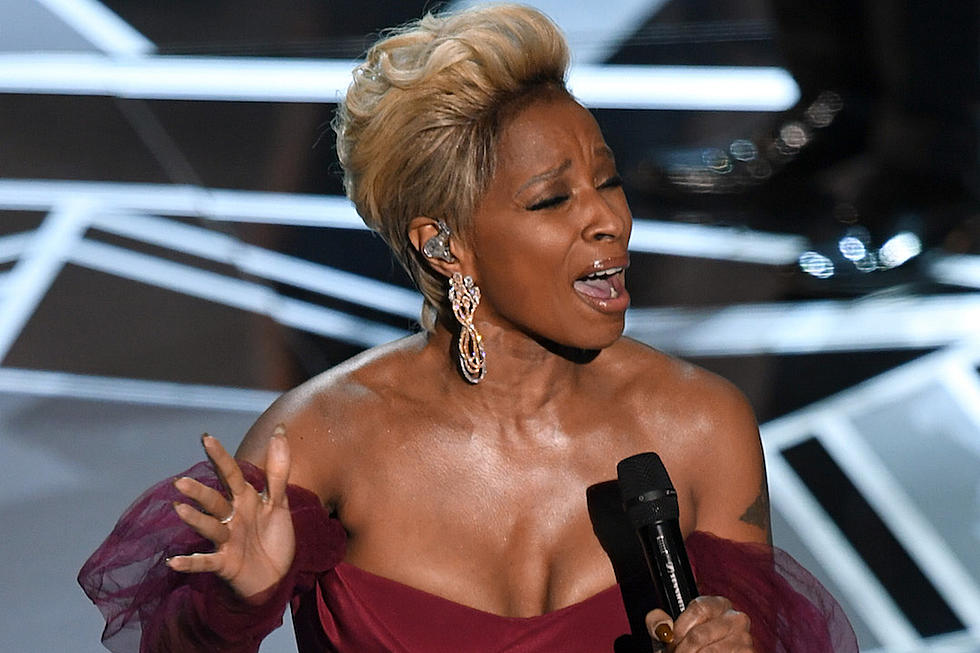 Mary J. Blige to Present Nina Simone's Posthumous Induction into 2018 Rock and Roll Hall of Fame
Kevin Winter, Getty Images
This year, legendary artist Nina Simone is set to be inducted into the 2018 Rock and Roll Hall of Fame, and Mary J. Blige will present the posthumous award.
Nina Simone's legacy and impact on music is indelible. As one of the premiere artists to use her voice to spark change and freedom for black people during America's version of apartheid (aka Jim Crow), her impact on the Civil Rights Movement is incredibly significant. Outspoken and passionate, Simone became one of the defining voices of the movement. Perhaps her most influential "protest song" was "Mississippi Goddamn," written after the murder of Medgar Evers in 1963. The song was released in 1964.
Simone's rich voice and artistry has long been celebrated, studied and honored, and now, she will finally be inducted into the Rock and Roll Hall of Fame as well, another stamp on her legacy.
"I am such a huge Nina Simone fan, and am beyond thrilled and honored to be a part of her Rock and Roll Hall of Fame induction,"  Blige told Rolling Stone. Blige was supposed to play Simone in her biopic but was later replaced by Zoe Saldana, sparking controversy, so the presentation seems especially fitting.
In addition to Mary J. Blige presenting the award, Andra Day will perform to honor the legend. The ceremony will take place on April 14.
50 Greatest Female R&B Artists of the 90s