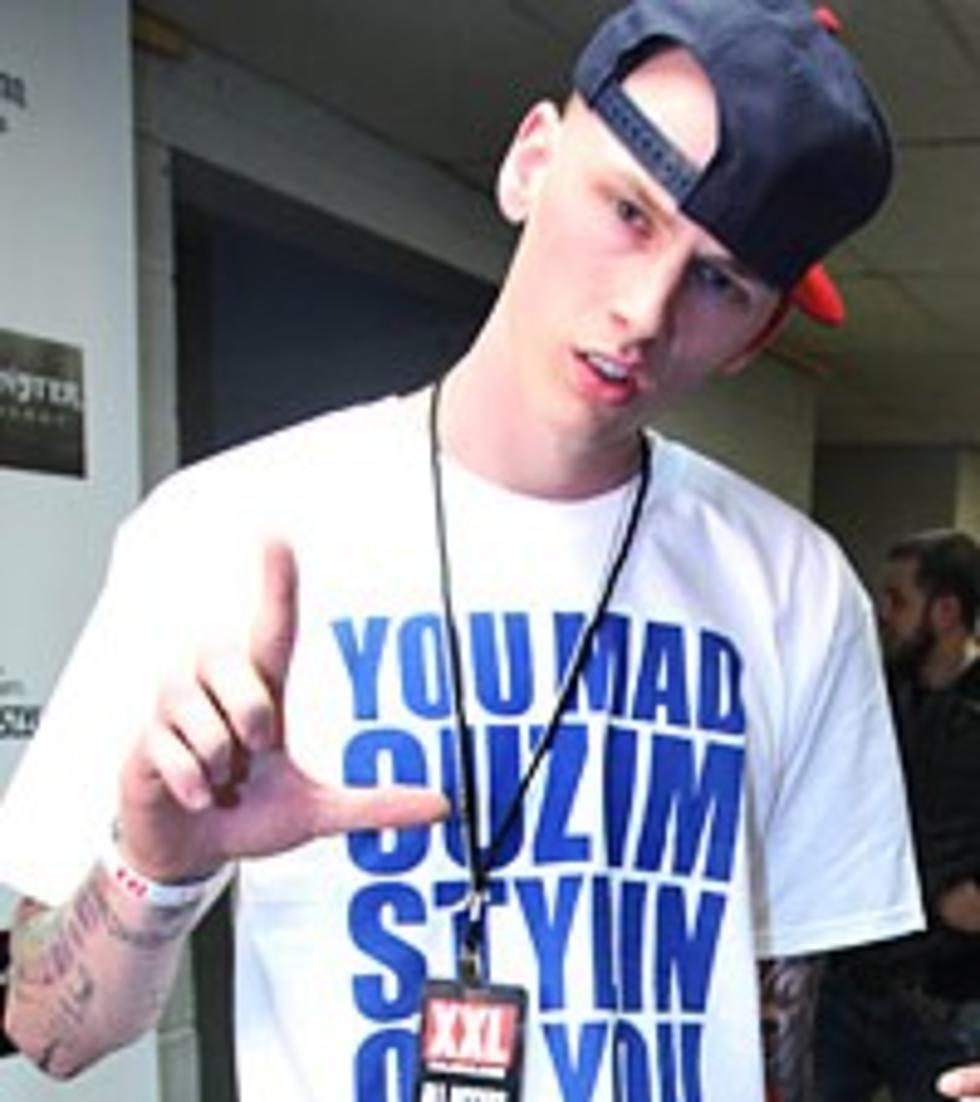 Machine Gun Kelly Signs With Bad Boy Records
Johnny Nunez, WireImage / Getty Images
In an announcement video, which features footage with Diddy, Jimmy Iovine and several other Interscope and Bad Boy executives, Cleveland rapper Machine Gun Kelly revealed that he has signed his first recording contract with Bad Boy Records, earlier today (August 3).
The 21-year-old MC, who has been rapping since 2004, and was the first rapper to win Amateur Night at the Apollo back in 2009, caught the attention of Diddy and co. via his viral videos, punk rock aesthetic and underground buzz.
"MGK is a breath of fresh air," Combs said of his new signee. "He's not just a star, he's a movement!"
In the announcement video, MGK briefly summarized his long road from homelessness to major label stardom, with accompanying footage of both his humble beginnings and packed-out performances.
"Today, I signed my first record deal," Kelly exclaimed. "In just the past three years, me and my friends have gone from being able to share our dream with 15 people to living it in front of 15,000. See, I'm a 21-year-old kid from Cleveland, Ohio, who truly started from the basement -- and it wasn't even my basement, we built a studio in my manager's mom's spot, after she took me in, during a period when I guess you could say that I was homeless. I had a daughter on the way, dropped out of college and got fired from my fast food job, all when I was 18. So I was just like, 'F--- it.' Drove nine hours to New York City, and made history by becoming the first rapper to ever win an amateur night at the world famous Apollo Theater."
"He speaks for a generation of kids who are just like him. Fans relate immediately to his lyrics, his flow, and his energetic live performances," added Bad Boy President Harve Pierre.
Machine Gun Kelly is in currently hard at work on his debut album, the skinhead-inspired 'Lace Up,' which will be released through his own EST 19XX imprint, via Bad Boy/Interscope Records.


Watch Machine Gun Kelly's Announcement