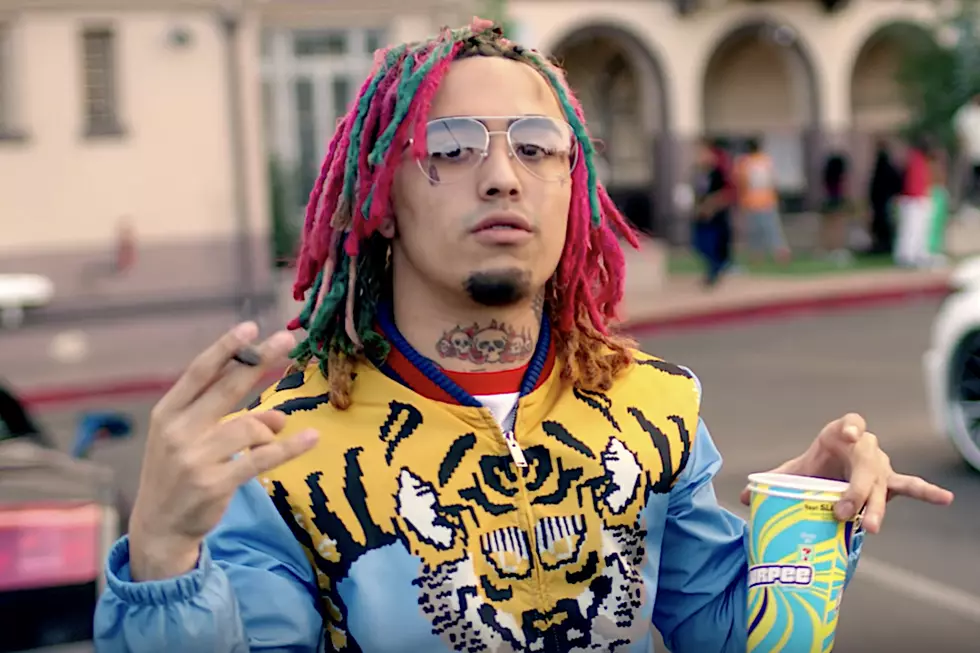 Lil Pump Slapped With Lawsuit for Alleged Hit and Run
YouTube
Lil Pump is in more legal trouble. A California man is suing the rising rap star for allegedly fleeing the scene of a car accident, reports TMZ.
According to the lawsuit, the victim claims that the "Gucci Gang" rapper's 2006 Bentley vehicle "violently collided" into the passenger side of his Nissan Pathfinder in Los Angeles on Oct. 11, 2017. The man alleges that Pump and his crew, which included his manager and friends, pulled him out of his car to safety.
However, instead of waiting for the ambulance and police to arrive, Pump grabbed a large duffel bag from out of the trunk and left the scene.
The man, who suffered cuts and a concussion from the accident, is seeking monetary damages for his injuries, pain and suffering and wants Pump to pay his medical bills. Warner Bros. is also listed in the suit, which Pump was oriiginally signed to at the time but, as we previously reported, his attorneys were able to nullified the contract.
Interestingly, it looks as if Lil Pump was also injured in the accident. Days after the accident, the 17-year-old rapper posted a photo on his Instagram account of himself wearing a neck brace.
The lawsuit follows behind Pump's arrest in February for allegedly shooting a gun inside his California home. Pump's mom could also face charges as well. Although she wasn't home at the time of the incident, cops say she could be charged with endangering a minor and having an unsecured gun inside the home.
Reps for Lil Pump had no comment on Pump's latest legal case.
Watch Lil Pump's "Gucci Gang" Video
13 Comeback Rap Albums That Saved Careers