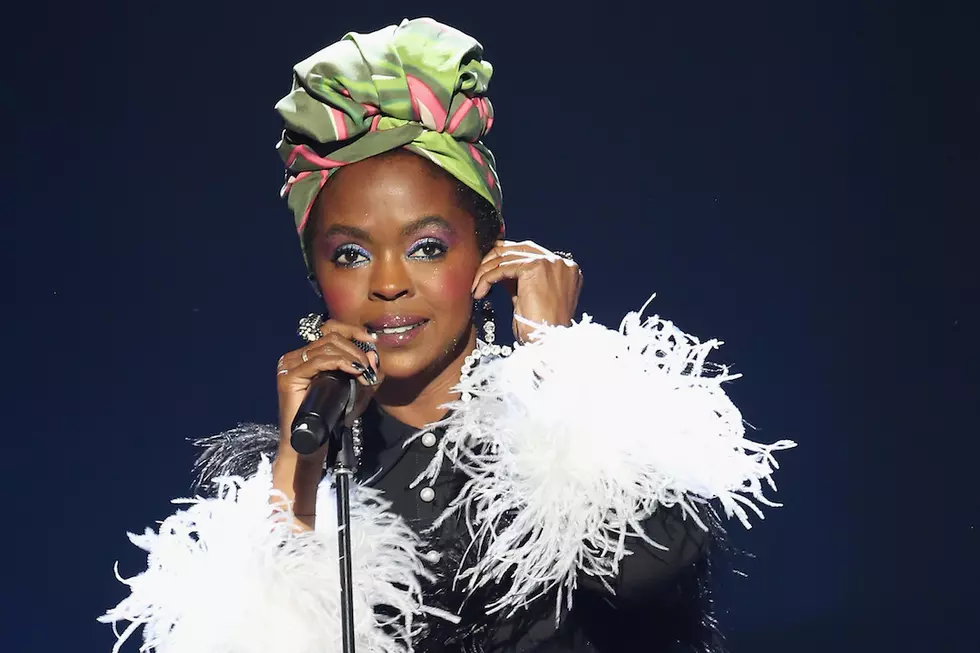 Lauryn Hill Pays Tribute to Nina Simone at 2018 Rock and Roll Hall of Fame
Kevin Kane, Getty Images
Before ushering Simone into the Rock and Roll Hall Fame, Mary J. Blige spoke on how the late soul icon influenced her musically.
"Nina and I have a lot in common," Blige told attendees (quotes via Cleveland.com). "Through our pain and our turmoil, we sing...and we help people get through."
Simone's brother, Nyack Sam Waymon, was also there to honor his sister and saluted her for singing her truth through song.
"Nina Simone is a non-conformist," he stated. "She's a non-traditionalist, like me. When I think of her, I see my sister. But I also see an enormous classical pianist. She could play."
To kick off the Nina Simone musical tribute R&B singer Andra Day teamed up with the Roots for a commanding performance of "I Wish I Knew Hot It Would Feel to Be Free," which served as an anthem for the Civil Rights Movement during the late 1960s. She then followed with a spot-on rendition of "I Put a Spell On You," which is one of Simone's famous covers of the classic Screamin' Jay Hawkins track of the same name.
Finally, it was Hill's turn and she delivered.
Hill was the surprise performance of the night and was picked to perform three of Nina Simone's classic songs. Showing the diversity of Simone's catalog, Hill started the French song "Ne Me Quitte Pas," then moved on to Simone's "Black Is The Color of My True Love's Hair" and finishing with "Ain't Got No, I Got Life" (which included Hill rapping).
Overall, Andra Day and the Roots, as well as Lauryn Hill captured the essence of Nina Simone's indelible voice in the music culture.
The Rock and Roll Hall of Fame induction ceremony was taped and will premiere on HBO on May 5 with limited editing.
13 Comeback Rap Albums That Saved Careers