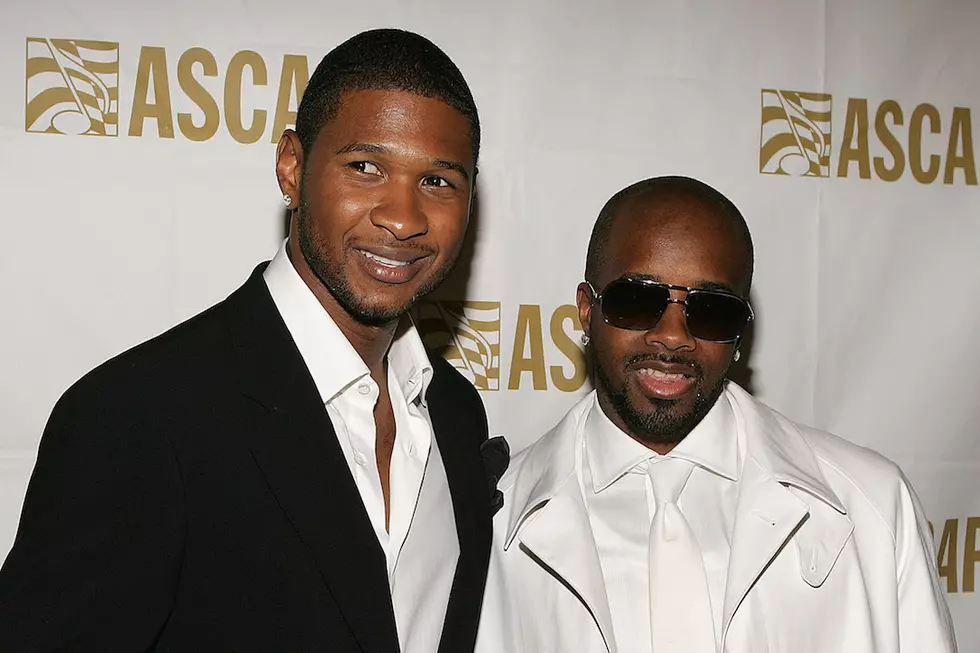 Jermaine Dupri Discusses The Creative Process for Usher's 'Confessions'
Vince Bucci, Getty Images
Usher's 2004 album Confessions is arguably his masterpiece. The collection sold over 10 million copies and made him the singer a bonafide R&B/pop star. While Usher was the face, and the voice of the album, man behind the album's concept and production was Jermaine Dupri.
At the "Under the Hood: The Confessions of Jermaine Dupri" panel during The 2018 ASCAP "I Create Music EXPO", the veteran hitmaker discussed the recording process behind the album.
According to Billboard, while talking about Confessions, Dupri said the album was originally titled All Bad but scrapped the idea. Much of the LP's concept was actually made up in the studio.
"I just said I had to confess in the song. But that word led to becoming the title of the album, to becoming a life about Usher that people actually believed was real," Dupri explained. "None of this was real. He had no kids when the album happened. It showed the power of what writing can do: The whole world bought into this as this man's story, as the truth."
As for the song "Confessions Part II" itself, the song was actually about Dupri being in a relationship while having a baby with another woman. During the songwriting process, the hitmaker allowed Usher to sing through him.
"I never felt wrong about telling my story in that song," he said. "All that energy and pain from what I was going through mentally -- and from conversations I had with other guys who had their own versions of my story -- is what I put into that song. The authenticity of 'Confessions' is as real as it gets."
During the panel talk, Dupri talked about his creative process for recording hits songs for Mariah Carey, JAY-Z, Kris Kross, Da Brat, and Xscape.
Watch Usher's "Confessions, Pt. II" Video
20 Best R&B Albums of 1997