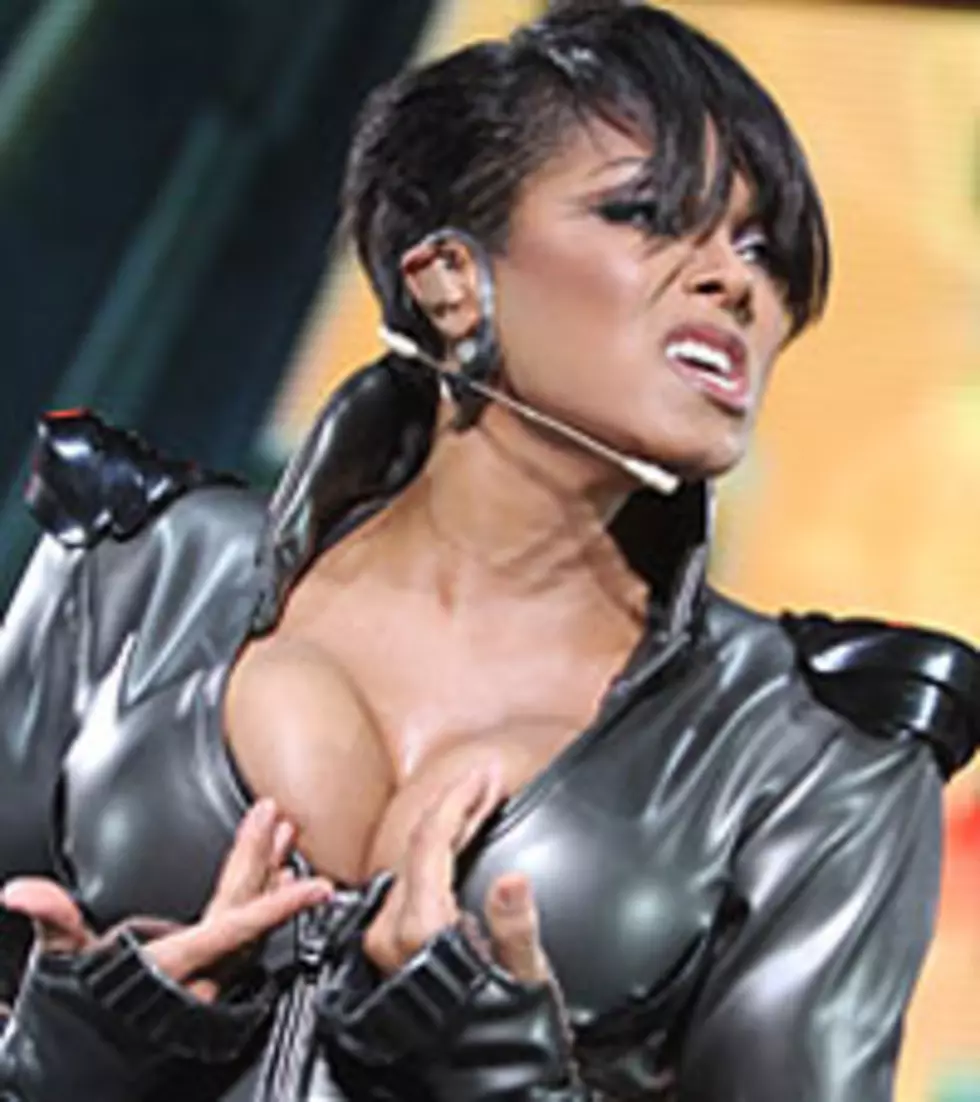 Janet Jackson to Perform at Paris' Famed Louvre Museum
ChinaFotoPress/Getty Images
Janet Jackson has amassed many accolades in her career -- most recently her book 'True You: A Journey to Finding and Loving Yourself' became a New York Times No. 1 Bestseller -- and this summer the pop icon will add another one to the list.
The singer is scheduled to perform under the I.M. Pei glass pyramid at Paris' famed Louvre Museum, making her the first female pop artist to do so. Jackson will take part in the Liaisons au Louvre, a bi-annual fundraiser to be held on June 14. The event is being put on by Houston socialite and philanthropist, Becca Cason Thrash, with tickets going for $10,000 each.
Jackson has been pretty busy this year. Apart from her self-help book release, the six-time Grammy winner is in the middle of her 35-city Number Ones, Up Close and Personal tour.
"I love performing all my songs," Jackson told the BoomBox. "The audience seems to be having a great time and that gives me so much energy. Each song is personal to me and I recall what I was going through at the time that I wrote it."
The Number Ones, Up Close and Personal tour wraps up April 23 in Las Vegas.


Watch Janet Jackson's 'Again'
if(typeof AOLVP_cfg==='undefined')AOLVP_cfg=[];AOLVP_cfg.push({id:'AOLVP_678876522001','codever':0.1,'autoload':false,'autoplay':false,'displaymnads':true,'playerid':'89761511001','videoid':'678876522001','width':476,'height':357,'playertype':'inline','stillurl':'dynamic','videolink':'#','videotitle':'dynamic','videodesc':''});