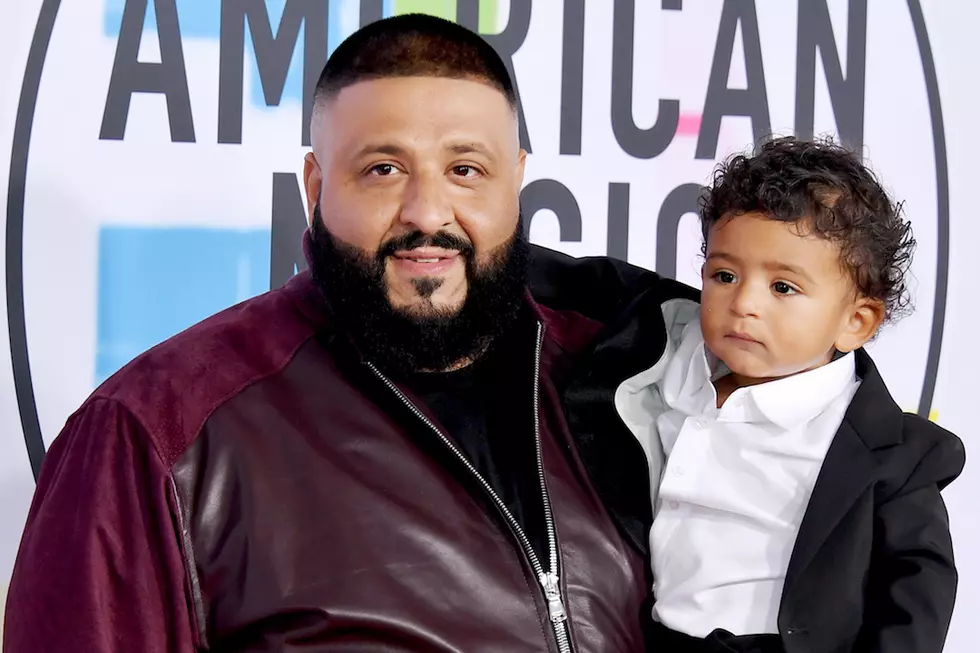 Happy Birthday, DJ Khaled!
Neilson Barnard, Getty Images
In 2017, DJ Khaled has branded himself as a super A&R/producer and the king of Snapchat. The Miami-based hitmaker, born Khaled bin Abdul Khaled, turns 42 years old today (Nov. 26).
DJ Khaled's specialty is giving people what they want. A majority of that is getting several rappers together to create a club hit, which is something he's been doing since 2006's Listennn... the Album. Khaled's formula for making club hits continued on several albums, including We The Best (2007), We Global (2008), Victory (2010), We The Best Forever (2011), Kiss the Ring (2011), Suffering from Success (2013), I Changed a Lot (2015) and Major Key (2016).
In June 2017, Khaled delivered, arguably, his best album to date, Grateful, which was executive produced by his one-year-old son, Asahd. The collection featured the chart-topping hits "I'm the One," featuring Justin Bieber, Quavo, Chance the Rapper and Lil Wayne, and the infectious "Wild Thoughts" featuring Rihanna and Bryson Tiller.
For his hard work, DJ Khaled nabbed a trophy for Best Song (Rap/Hip-Hop) for "I'm the One" at the 2017 American Music Awards.
Happy Birthday, DJ Khaled! Another one.
Watch DJ Khaled's "Wild Thoughts" Video Feat. Rihanna and Bryson Tiller
Rae Sremmurd, Ciara Stunt On the 2017 American Music Awards Red Carpet [PHOTOS]