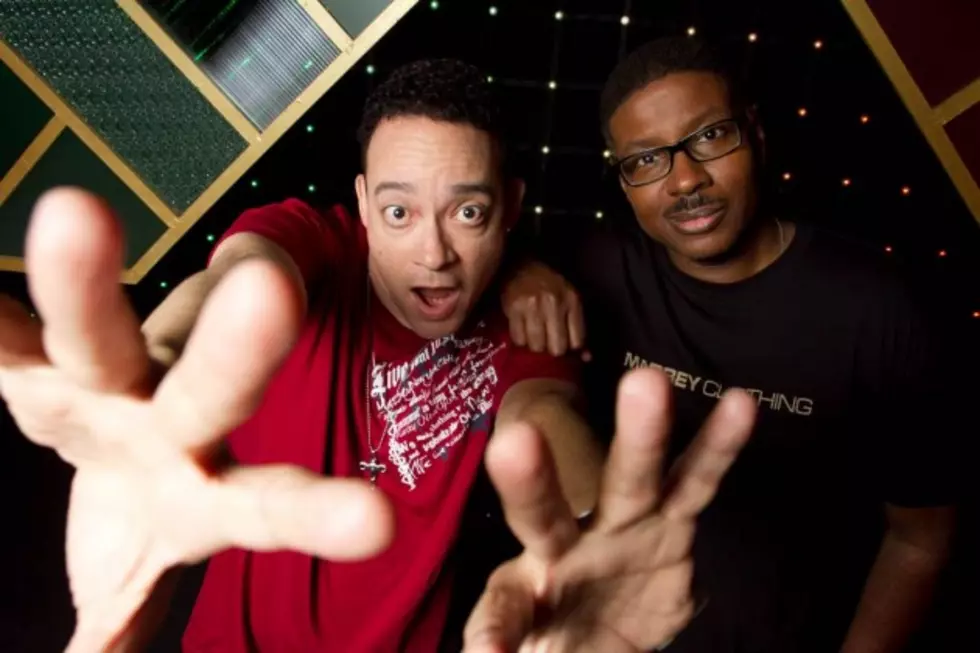 Happy Birthday, Christopher 'Play' Martin!
Kid N Play
For whatever reason, hip-hop decided dancing wasn't cool anymore despite its start at house parties. However, Kid N' Play was one of the few who upheld that tradition. Christopher "Play" Martin turns 53 years old today.
Reid first met Christopher "Kid" Reid when they were members of two rival high school groups. They teamed up to form The Fresh Force Crew before changing the group's name to Kid N' Play in 1987. The duo recorded three albums together including 2 Hype (1988) and Funhouse (1990).
The duo is most recognizable for the classic movie House Party, which had a supporting cast that included the late comedian Robin Harris, Friday's John Witherspoon and Martin Lawrence and Tisha Campbell. The movie was popular enough to spawn four sequels, including two that didn't even star Kid N' Play. Another flick Class Act and a poorly NBC animated series starring the duo also kept them in the mainstream.
It's been 35 years since Kid N' Play's peak and they've slid gracefully out of the rap spotlight. In addition to a few performances here and there, Play has been teaching hip-hop over the past 18 years at North Carolina Central University, Florida A&M University and Miles College. Don't hold your breath for new Kid 'N Play songs, though.
"I love the fact and accepted the fact that it's time to pass the torch," said Martin in an interview with The Boombox. "I'm not totally against it, but it would have to be something special. It would have to be something that just would mean something to me. Right now, we're in a different place. It's a different thing. It's a different world."
20 Rappers & Singers Who Disappeared From the Spotlight