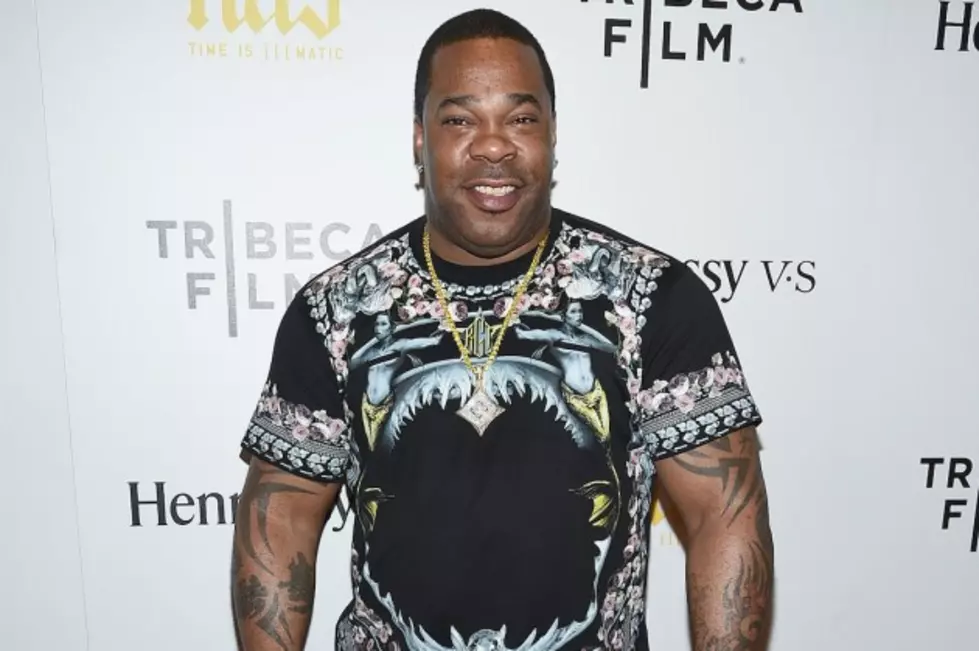 Happy Birthday, Busta Rhymes!
Dimitrios Kambouris, Getty Images
Busta Rhymes is still one of the most respected Brooklynites after more than two decades in the game. E.L.E.2 (Extinction Level Event 2) is coming at some point, but today (May 20), we recognize his 43rd birthday.
Rhymes started off as one-fourth of Leaders of the New School. The group eventually disintegrated due to internal fighting, but that was fine; Rhymes's verse on A Tribe Called Quest's "Scenario" immediately proved he was a star.
It was onward and upward for Rhymes after fitting in a verse on The Low End Theory, one of hip-hop's greatest albums. The MC became a recognizable figure for his wild dreadlocks, his innovative flow and his consistently frenetic presence on a majority of his records. "Woo Hah!! Got You All in Check,"  "Gimme Some More" and "Pass the Courvoisier, Part II" are a few of his biggest hits, and they don't work without his trademark energy.
Another thing Rhymes is known for is his amazing collaborations with Hype Williams. The director brilliantly transferred Rhymes' energy visually, creating some of his greatest work in video form. "Woo Hah!!" is just bizarre; the outfits, fisheye lens and the generally warped perspectives made for a surreal experience. Videos as cartoonish as "Gimme Some More" just didn't exist before Rhymes debuted that effort. "Put Your Hands Where My Eyes Could See" scared many, but nobody can say it wasn't instantly memorable.
Unfortunately, Rhymes have been quiet over the past few years. The Cash Money partnership didn't work, and his "Calm Down" collaboration with Eminem just didn't make much noise. But don't count him out. Rhymes lent himself to a lot of criticism, but he was never predictable. We're sure there's something coming from him before 2015 is complete.
Watch Busta Rhymes' "Put Your Hands Where My Eyes Could See" Video
See 20 Rappers & Singers Who Disappeared From the Spotlight