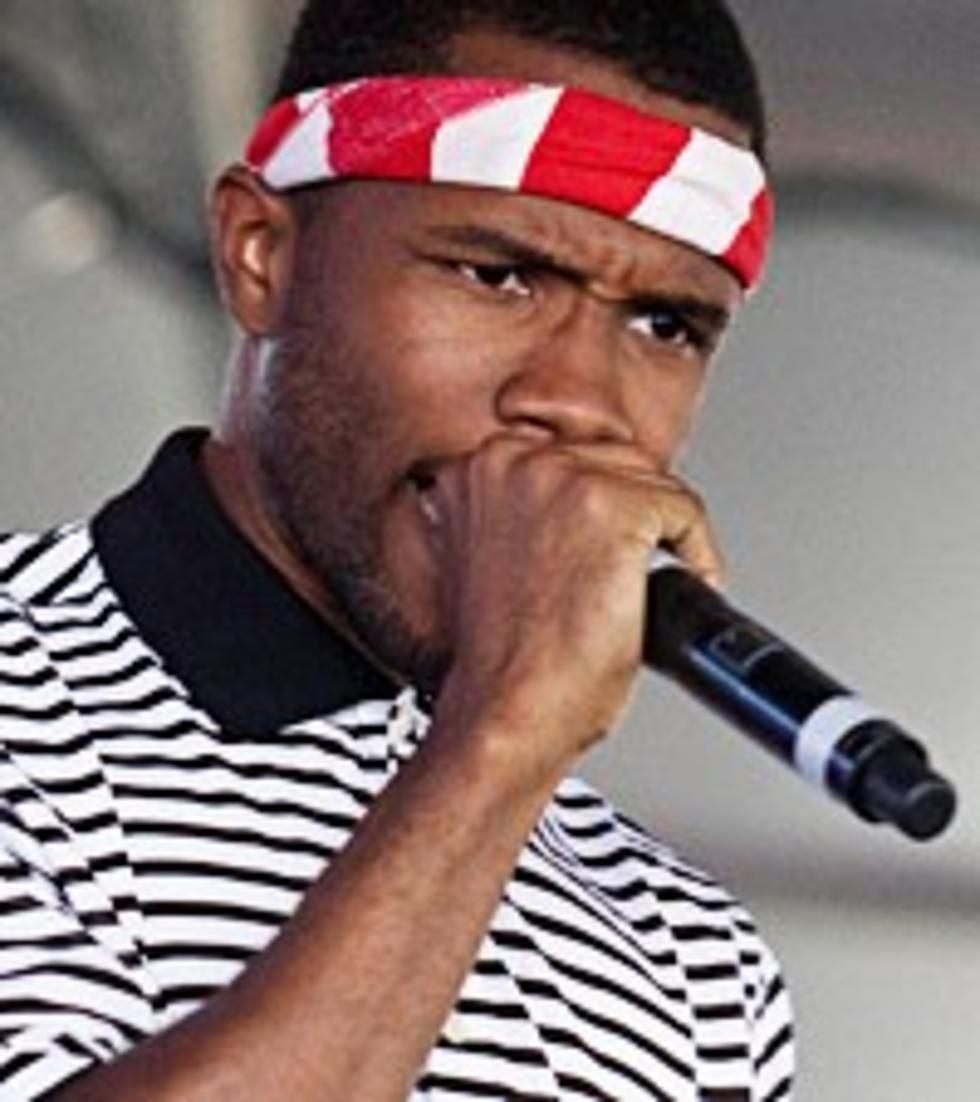 Frank Ocean Gets Slapped in 'Novacane' Video — Watch
Redferns/Getty Images
Odd Future affiliate Frank Ocean has enjoyed a sizeable buzz since dropping his free 'Nostalgia, Ultra' project back in February. While there have been a number of fan-made videos, now one of the EP's most popular songs, 'Novacane,' has an official visual.
The Nabil Elderkin-directed video is shot in a fantasy-like sequence in what appears to be a well-appointed hotel suite. For most of the dream-like action, Ocean is seated at the foot of a bed while singing the Tricky Stewart-produced song's intoxicating lyrics.
Behind close ups of the singer-songwriter's face is a constant smoky haze, in which images of video vixens, Geishas and even a tiger and panda are seen floating in and out of sight. After spreading what seems to be Vaseline all over his face throughout the clip, the song and video abruptly come to an end as Ocean gets smacked upside his head.
'Novacane' was included in the BoomBox's 10 Best Songs of 2011. Despite being released via Ocean's Tumblr account, the song has still managed to get radio play in various cities, including Los Angeles and New York, and currently sits at No. 44 on the Billboard R&B/Hip-Hop Songs chart.
Ocean's record label, Def Jam will be re-releasing 'Nostalgia, Ultra' commercially on July 26.