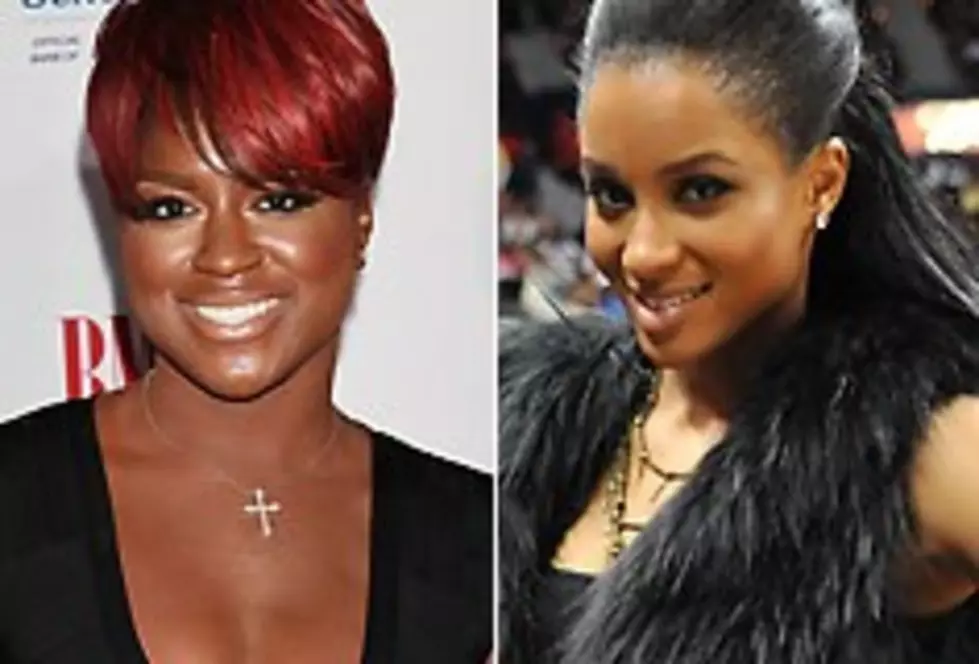 Ester Dean Talks Solo Career, Hit Single Originally for Ciara
Getty Images I WireImage
Grammy-nominated songwriter Ester Dean -- the genius behind Katy Perry's 'Firework' as well as hits for Usher, Rihanna, Nicki Minaj and Mary J. Blige -- has found a way to parlay her songwriting abilities into a career as a solo artist.
The 24-year-old Oklahoma native, currently signed to Polow da Don's Zone 4 label, is probably best known for her Chris Brown-featured 2009 single 'Drop It Low,' which she revealed was originally intended for Ciara, but later caught the attention of Britney Spears.
"Drop It Low,' honestly, was for Ciara, but she didn't come get the song. Then Britney wanted it," Dean explained to the L.A. Times. When neither artist ended up taking the song, Polow convinced Dean to make it her own. "During the demo [Polow] kept telling me, 'You've gotta believe it' as I was singing it. A week later he asked if I wanted to hear my new single."
Though Dean was initially hesitant to attempt a career as a solo artist, it seems to be a natural progression, given her appearances on the remix to Jeremih's 'Birthday Sex' and Gucci Mane's 'White Girl.' Besides those, she's amassed an incredible amount of credits over the past three years, including multiple songs for Chris Brown, Keyshia Cole, Keri Hilson, Trey Songz and Kelly Rowland.
While the singer-songwriter is currently working on her as-yet-untitled debut, she still has no qualms about offering up her own songs for the right price. "Look, these songs are for me, but I ain't stupid," she continued. "If somebody wants them, they can have them."


Listen to Ester Dean's 'Drop It Low'
if(typeof AOLVP_cfg==='undefined')AOLVP_cfg=[];AOLVP_cfg.push({id:'AOLVP_74825405001','codever':0.1,'autoload':false,'autoplay':false,'displaymnads':true,'playerid':'89761511001','videoid':'74825405001','width':476,'height':357,'playertype':'inline','stillurl':'dynamic','videolink':'#','videotitle':'dynamic','videodesc':''});