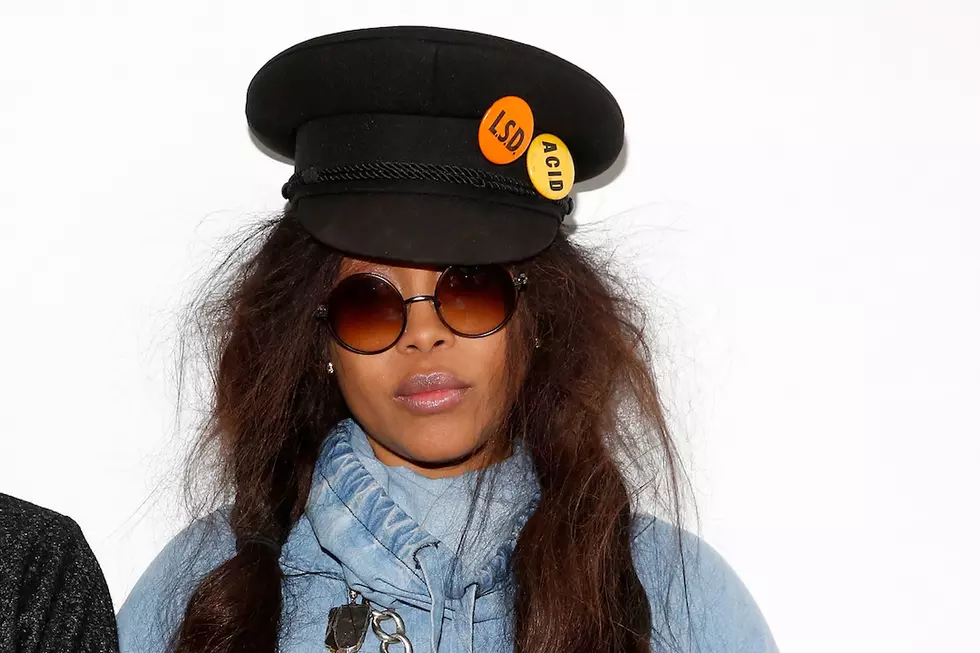 Erykah Badu, Nas, Kanye West and More Featured on 'The Land' Soundtrack
Mireya Acierto, Getty Images
The full track list for the  Nas-produced coming of age skate film, The Land soundtrack has officially been released, and it looks pretty solid.
The Land already received acclaim after its debut at Sundance earlier this year, receiving praises for its gripping, poignant narrative. Today (July 18), Mass Appeal Records revealed the track listing, which features everyone from Nas (of course), to Erykah Badu, Kanye West, French Montana and Pusha T, Fashawn and Machine Gun Kelley among others.
"Goodbye," a soulful offering by Cleveland native Ezzy and producer Rafi Gavron is the first release from the soundtrack. Both Ezzy and Rafi also star in the film. Erykah Badu also stars in the film, as Turquoise.
Listen to "Goodbye" by Ezzy.
Watch the trailer for The Land. 
The Land OST Track List:
01 Nosaj Thing: "Intro"
02 Pusha T / Jeremih: "Paid"
03 Machine Gun Kelly: "Dopeman"
04 French Montana: "Figure It Out" [ft. Kanye West and Nas]
05 Ezzy: Goodbye
06 Fashawn: "Cisco's Theme"
07 Stalley: "Frequency High"
08 Nosaj Thing: "Angels"
09 Ezzy: "Never Been Told" [ft. Machine Gun Kelly]
10 Dave East: "BAG"
11 Jerreau: "Looking for Something"
12 Alina Baraz / Galimatias: "Fantasy"
13 Nas / Erykah Badu: "This Bitter Land"
14 Nosaj Thing: "Outro"
10 Summer 2016 Music Festivals