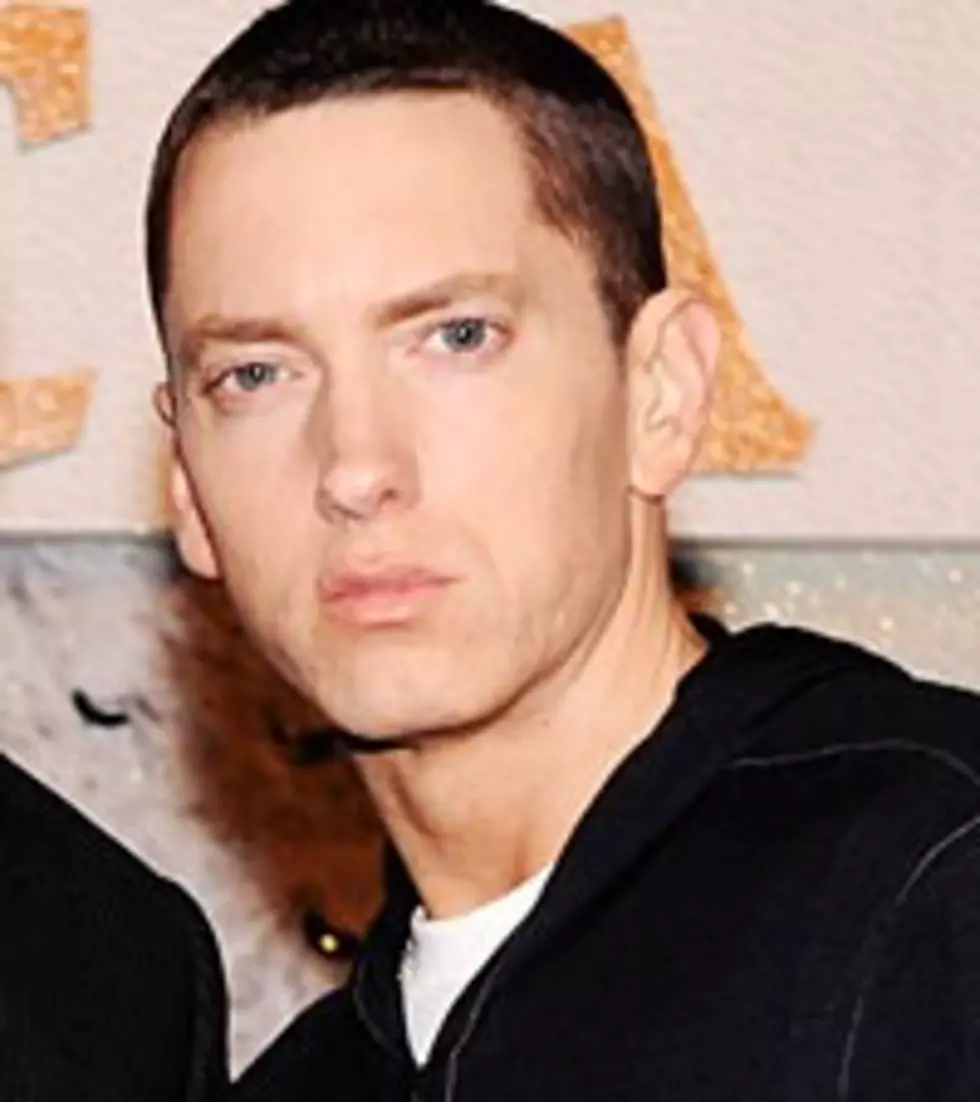 Eminem Remembers Proof in New Song, 'Difficult'
Frank Micelotta, Getty Images
Eminem was devastated following the death of his best friend Proof in 2006. Now, a tribute track titled 'Difficult,' recorded several years ago, has leaked to the 'Net and is providing listeners with an ominous glimpse at Em's struggle to come to grips with Proof's passing.
Sounding noticeably affected, Em speaks directly to Proof over an ominous beat, explaining just how much his death cut to his core: "Most of my life its just been me and you there / And I continuously stare at pictures of you / I never got to say I love you as much as I wanted to but I do / Yeah I say it now and you can't hear me / What the f--- good does that do me now."
Em continues by referring to Proof as his 'brother' and reflecting on the kinship that existed between them. "Moving past it, it still ain't registered yet / But you can bet you're legacy they'll never forget," he spits, sharing that he framed a jacket that Proof once wore and hung it in his home. "I found that jacket that you left at my wedding / And I picked it up to smell it / I wrapped it up in plastic until I put it in glass / And hung up in the hallway so I can always look at it."
The pair grew up with one another in Detroit, with Em crediting his confidence as a rapper to Proof in his 2006 memoir 'The Way I Am.' Proof was murdered in April 2006 after a bouncer retaliated on him for fatally shooting another patron during a game of pool.
Listen to Eminem's 'Difficult'