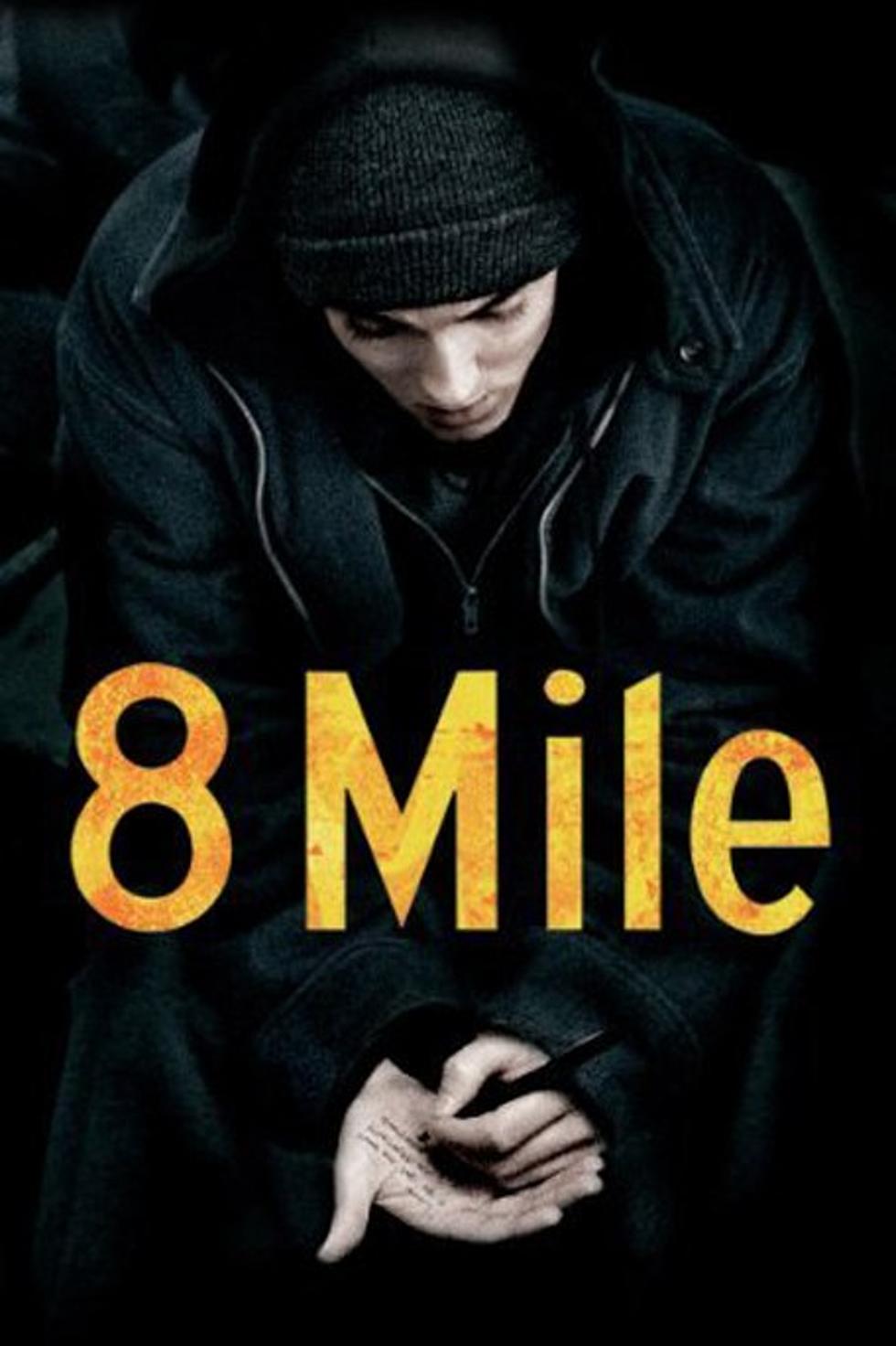 Not-So-Silly Rabbit: The BoomBox Revisits the Power of '8 Mile,' 10 Years Later
Amazon
By the time Marshall "Eminem" Mathers had appeared in 2002's "8 Mile," released Nov. 8, the bleach-blond rap wiz from Detroit had little left to prove in the music industry.
He had already recorded three LPs and won multiple Grammys. The Billboard charts knew his name well. American families scrambled to hide their kids from his abrasive brand of rap, and the FCC knighted him as an official pain in its clenched backside.
Without a doubt, Slim Shady was an unyielding force in the world of entertainment.
Yet even in the midst of overwhelming success that included as many riches as it did ridicule, the country's newest Public Enemy No. 1 (as well as No. 2, depending on whom you ask) was hungry for a new project.
That project became his debut film role as Jimmy "B-Rabbit" Smith, a plucky, young underdog whose desire to succeed in hip-hop circles led to breaking the rules, breaking hearts and, ultimately, earning respect as a rapper.
"There were bits and pieces taken from my own life," Em said in a recent Vibe magazine interview, speaking on how his character in the film paralleled his real life. "My career up to that point was very me-against-the-world. That was the mentality that I had -- Fuck everybody."
Watch Eminem, as Rabbit, Battle Papa Doc in "8 Mile"

Regardless of whether or not artists and fans identified with Rabbit, the role was seen by many critics as a tour de force with image-shifting potential. Now, rather than being seen as the antithesis of common decency, Em actually found himself in the unfamiliar position of being adored.
"Parents started to love me," he explained to Vibe. "... And I told myself, 'What am I going to do now? I need to figure out a new way to piss people off.'"
For a while, Eminem struggled to generate more controversy, eventually falling off the radar before re-emerging with his sixth studio album Relapse in 2009 -- the effort was the first project he released since taking a four-year hiatus due to writer's block and an addiction to prescription sleep medication.
But keep in mind that adoration and respect in rap can be a subjective, almost pressure-inducing concept that hinges not only on talent, but also circumstance. And when it comes to circumstance, we have to wonder: Do neighborhood roots and clawing out from the lower rung -- think DMX, Lil Wayne, Biggie, Jay-Z and Em -- still matter? Or has the advent of highly publicized club gossip and a growing digital age tarnished the seriousness of the streets?
"The street is the street... but that's changing," Steve Rifkind, former CEO of SRC Records, said in one article. Rifkind is responsible for discovering legendary acts like Wu-Tang Clan. "It's also wherever the college street is and, also, the street's on the Internet now."
It's safe to say that the final 15 minutes of "8 Mile" -- during which a tired, emotional Rabbit freestyle battles his way to personal and public victory -- resonated most with viewers, and even showcased some of the razor-blade passion that made rap so attractive at its outset.
Watch Eminem, as Rabbit, Battle Lyckety-Splyt in "8 Mile"

But hey, don't take our word for it: Type "8 Mile Battles" into YouTube's search bar to find over four million hits for Rabbit's final showdown with the arrogant, halfway-crooked Papa Doc (Anthony Mackie's debut film role). Check out the rhyme duel with Lyckety-Splyt (over two million hits for that one), where Rabbit's line, "Lookie, how can six dicks be pussies," oozes an irreverent brilliance. Even the lunch truck confrontation with Mike, played by Xzibit, gets well over a couple million views.
"If you wanted to make a name for yourself, the battles scene became so huge," Eminem told Real Talk NY. "I think one of my greatest inspirations or thing that I would feed off of was people not believing... and I wanted to prove everybody wrong."
"Today, if you win a battle, it's like, 'So what?'" KRS-One expressed in an interview with AHAT.tv. "There's nothing to it... People used to get something more out of battling, and that's the way it should be."
Poverty, crappy employment, betrayal and competition were included in the strife behind Rabbit's journey to battle victory. Those obstacles were not only effective in leading him to a win but simultaneously gave viewers the opportunity to identify with a character that faced many of the same struggles as they did. In the end, there was some hope for better days to come.
Perhaps that's why "8 Mile" has managed to linger in our brains for the past 10 years. Let's face it, rapper or not, there's always room for something more.
Watch Eminem, as Rabbit, Battle Mike in "8 Mile"
See 11 of Eminem's Crazy Career Moments