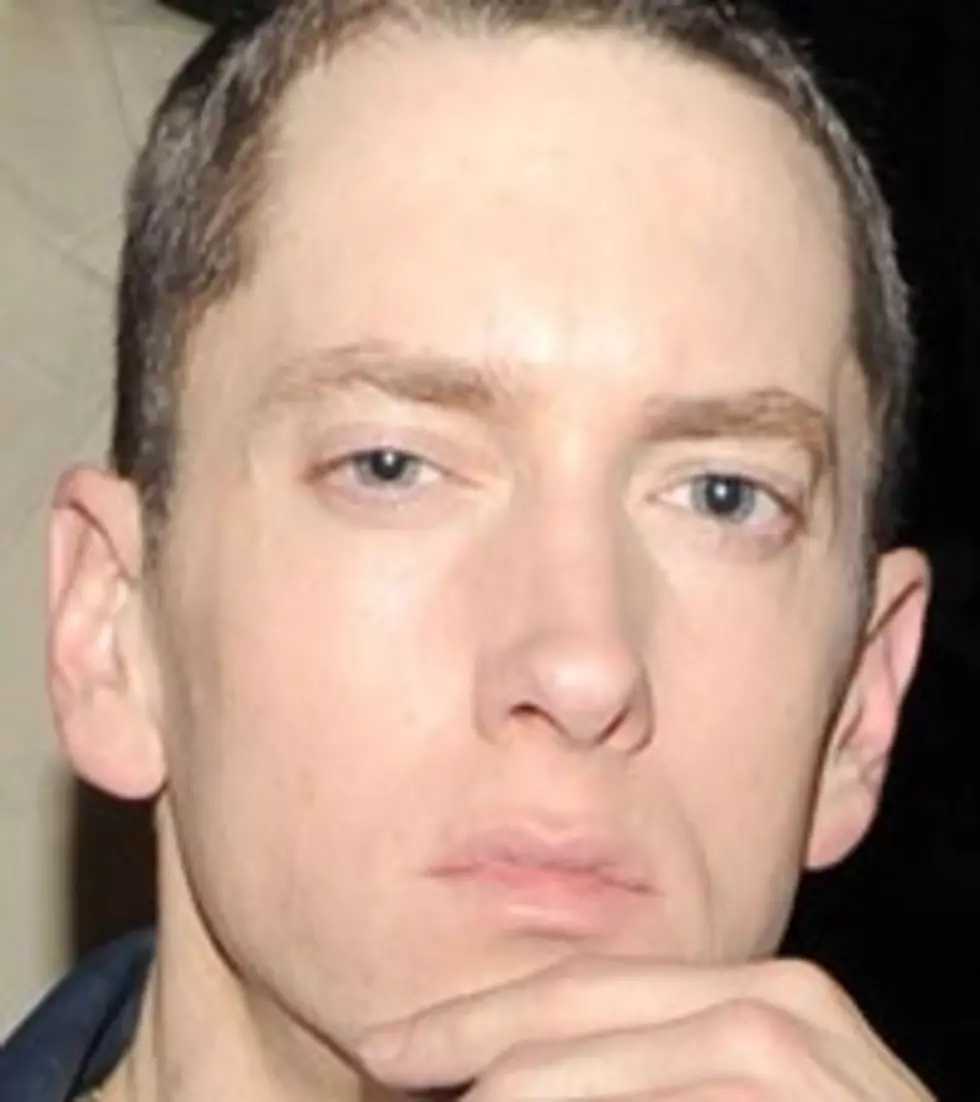 Detroit Hip-Hop Doc to Feature Rare Eminem Footage
Getty Images For The Recording A
'The Untold Story of Detroit Hip-Hop,' a new documentary on the storied history of Detroit hip-hop, will feature rare early footage of Eminem, according to the film's producer/director, rapper Brian "Champtown" Harmon.
While the Chuck D-narrated documentary appears to be an attempt at unifying the rap community of Detroit, it is not without controversy, due to the history of animosity and hip-hop-related feuds between artists like Insane Clown Posse, Kid Rock, Royce da 5'9" and even Eminem and even the filmmaker himself.
"A lot of people think that there is some animosity between Eminem and me, but they would be shocked to know that I was influential in his early life and career," Champtown told AllHipHop, of his early affiliations with his estranged associate. "The first real recording studio that Em ever recorded in was with me at Prince's Paisley Park in 1992 through my connections."

'The Untold Story of Detroit Hip-Hop' will cover two sections of Detroit's rap history, from 1982-2000 and 2000-2011, and will also feature artists like Proof, Dilla, Slum Village, Kid Chaos, Trick Trick, Big Herk, Street Lords, Chedda Boyz and many more.
"Even though some artist may have fallen out over stupidity, those issues should be put to the side for the historical accuracy of this doc," Champtown said. "For instance, the falling out between Eminem and me has been hyped up by people trying to keep us away from each other. I mean in hip-hop, if someone disses you, you diss them back. It's not about race or attacking someone because of their success, but more the nature of our art form."
While the release date for the documentary has yet to be revealed, check out the trailer below.
Watch 'The Untold Story of Detroit Hip-Hop' Trailer
Watch Bad Meets Evil's 'Fast Lane'
if(typeof AOLVP_cfg==='undefined')AOLVP_cfg=[];AOLVP_cfg.push({id:'AOLVP_985786700001','codever':0.1,'autoload':false,'autoplay':false,'displaymnads':true,'playerid':'89761511001','videoid':'985786700001','width':476,'height':357,'playertype':'inline','stillurl':'dynamic','videolink':'#','videotitle':'dynamic','videodesc':''});