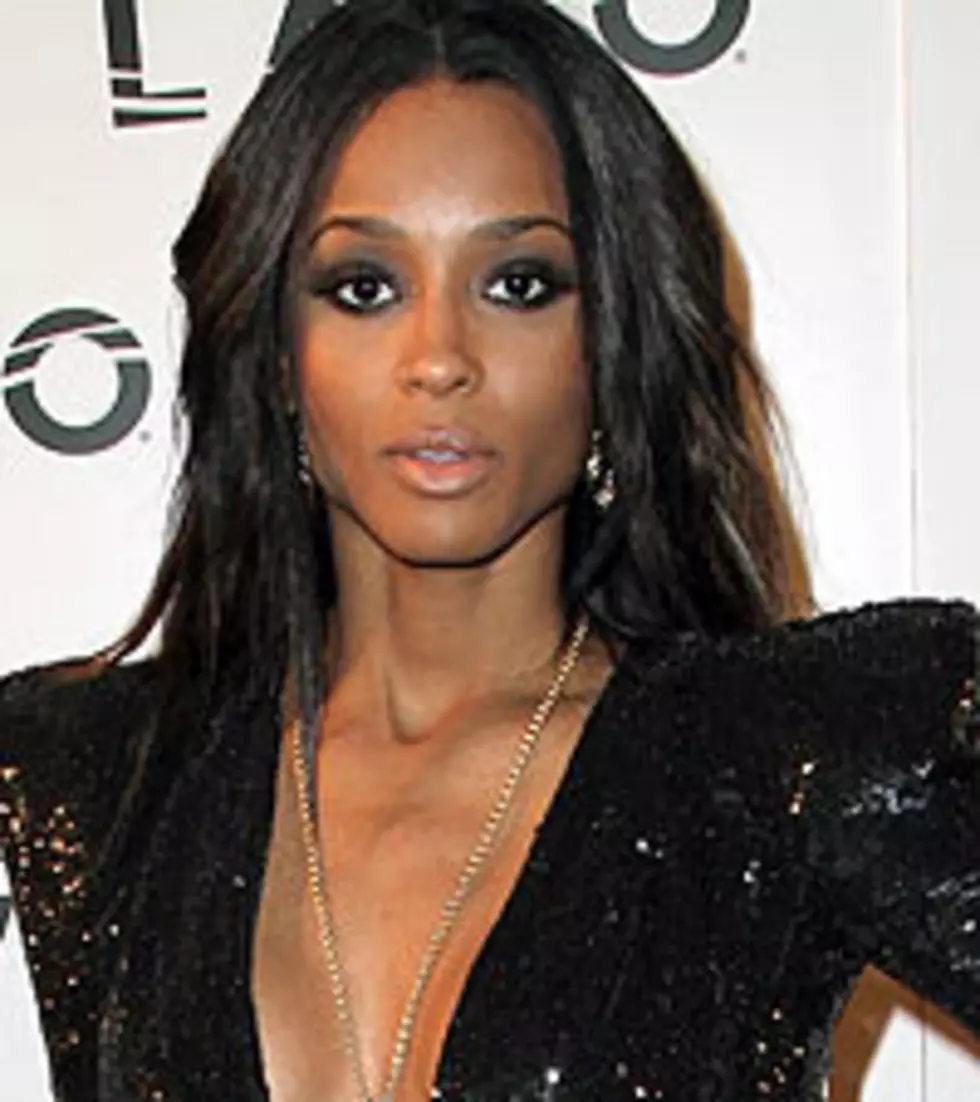 Ciara Has No Energy for Keri Hilson Beef
Taylor Hill, Getty Images
Ciara is addressing rumors of her ongoing beef with Keri Hilson. The two divas, who both hale from Atlanta, may not be the best of friends, but the way Ciara sees things, that's just the way she likes it.
"In reference to the Keri situation, I'm so in a different space mentally I can't even bring myself to do that," she told The BoomBox. "It's not [important] to me. There's just so much stuff to get out of life than that. There's so much more for me to accomplish in my career. Personally, I've decided that it doesn't make sense to do that.''
The mudslinging began when Hilson allegedly dissed Ciara in the remix to her single 'Turnin' Me On' "Your vision cloudy if you think that you da best/ You can dance, she can sing, but need to move it to the left," Hilson sang. Although she has stated that the lyrics had nothing to do with Ciara, the rumors didn't stop there. Over the summer it was reported that Hilson refused to perform at New York City's Power 105.1's Power Live show after getting into a verbal squabble with Ciara. Although the event's organizer dismissed the story as being "without merit,'' the two may end up going toe-to-toe with their prospective albums. Ciara is set to drop her fourth album, 'Basic Instinct,' in November while Hilson's 'No Boys Allowed' is due in stores later this year.
"I'm very secure in my place and what I've done over the years," Ciara continued. "I'm just trying to be as successful as possible. I do believe that thinking about stuff like that and giving things like that energy -- it can get in the way. It's not necessary. That's just my point of view. When you read about people having differences, it's case by case. Sometimes there [are] songs that make people think like that, sometimes there are rumors. You just never know where they come from."
if(typeof AOLVP_cfg==='undefined')AOLVP_cfg=[];AOLVP_cfg.push({id:'AOLVP_85332379001','codever':0.1,'autoload':false,'autoplay':false,'displaymnads':true,'playerid':'89761511001','videoid':'85332379001','width':476,'height':357,'playertype':'inline','stillurl':'dynamic','videolink':'#','videotitle':'dynamic','videodesc':''});