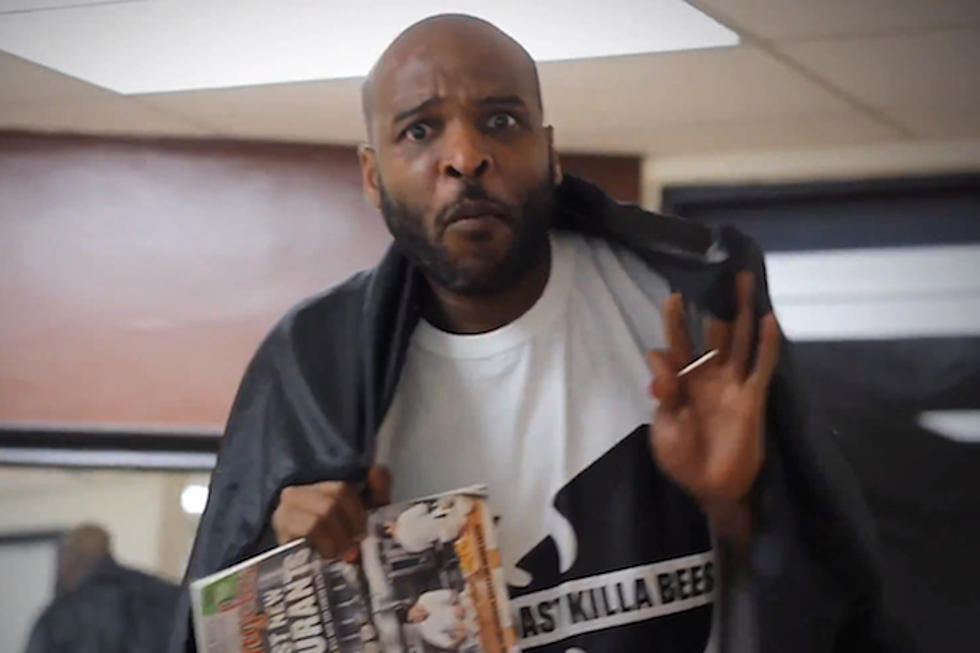 Rapper Christ Bearer Cuts Off Penis in Suicide Attempt
YouTube
In a bizarre story, a rapper, who was apparently discovered by Wu-Tang Clan's RZA, cut off his penis and jumped off a second story balcony in a suicide attempt on Wednesday (April 16).
Police found Los Angeles-based rhymer Christ Bearer, real name Andre Johnson, lying on the sidewalk at his apartment building critically injured. The rapper was rushed to Cedars-Sinai Medical Center but it's unclear if doctors were able to reattach his penis.
According to TMZ, police found no hard drugs in Bearer's apartment that would make him perform such a ghastly act on himself.
Bearer is a member of the rap duo Northstar, who were discovered by RZA outside of an L.A. radio station in 1998. The rapper is also a member of the Wu-Tang affiliate collective the West Coast Killa Beez.
Christ Bearer and fellow rapper Rugged Monk, of the Wu-group Black Knights, just released a new video for their single 'OOOH!,' which was produced by SkareKrow.
Watch Chirst Bearer & Rugged Monk's 'OOOH!' Video