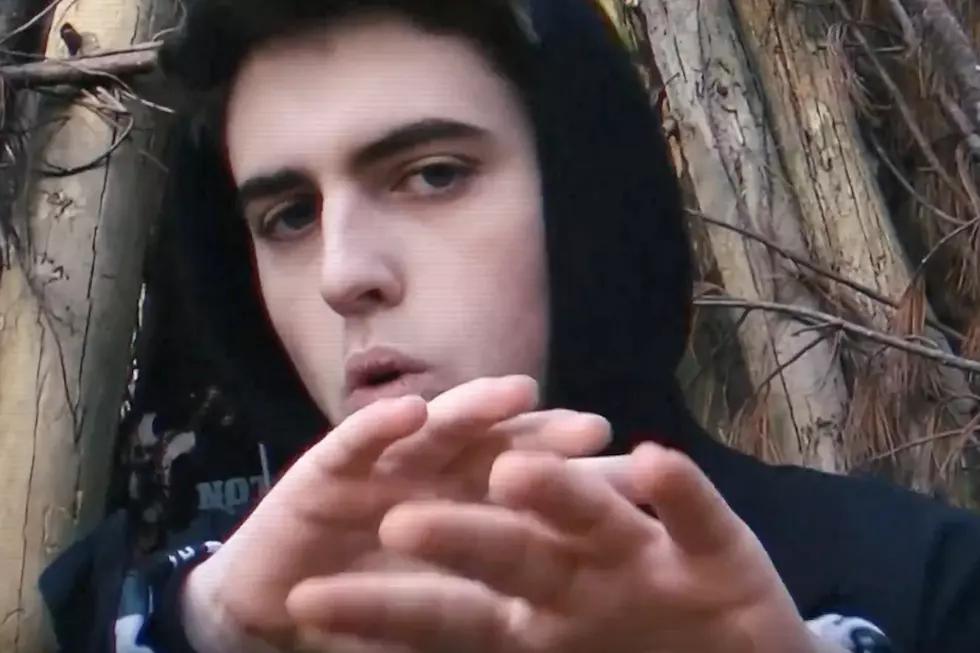 Chris Miles Shows Viewers a Day In His Life in 'Scumbag' Video [WATCH]
YouTube
After dropping his video for "Wake Up," a few weeks back, 17-year-old rap newbie Chris Miles is back with a new visual for latest single, "Scumbag." The song is from his new EP, Milestones.
In the VHS-style visual, the New York rhymer shows viewers a day in his life as he wakes up in the morning, eats cereal and hangs out with his homie. Throughout the clip, he raps introspective rhymes about pursuing a music career but also trying to please his family and friends.
"Yes it's, weird how people say that I been changing / Only thing that changed was my number / People say I'm acting famous, that's fake s---," he raps. "But I see my relatives on holidays / They asking me about colleges / When honestly I don't even know, yeah / I'm just tryna catch another flight / God forbid I was sitting at home / Baby tell me you know"
Chris Miles has been grinding in the music game for a few years now. At the age 13, the Long Island, N.Y. native released his debut music video for "Dial Tone," which garnered a whopping 1.3 million views on WorldStar Hip Hop. By the age of 14, he signed to Warner/Chappell with a publishing deal. Since then, he's recorded songs with Cam'ron and currently is working with G-Unit's Tony Yayo.
Milestones is a five-track EP of Chris Miles' self-reflective songs. You can cop the project right now on iTunes.
1. "moment"
2. "weatherman"
3. "dear everyone"
4. "wake up"
5. "kinda difficult"
6. "scumbag"