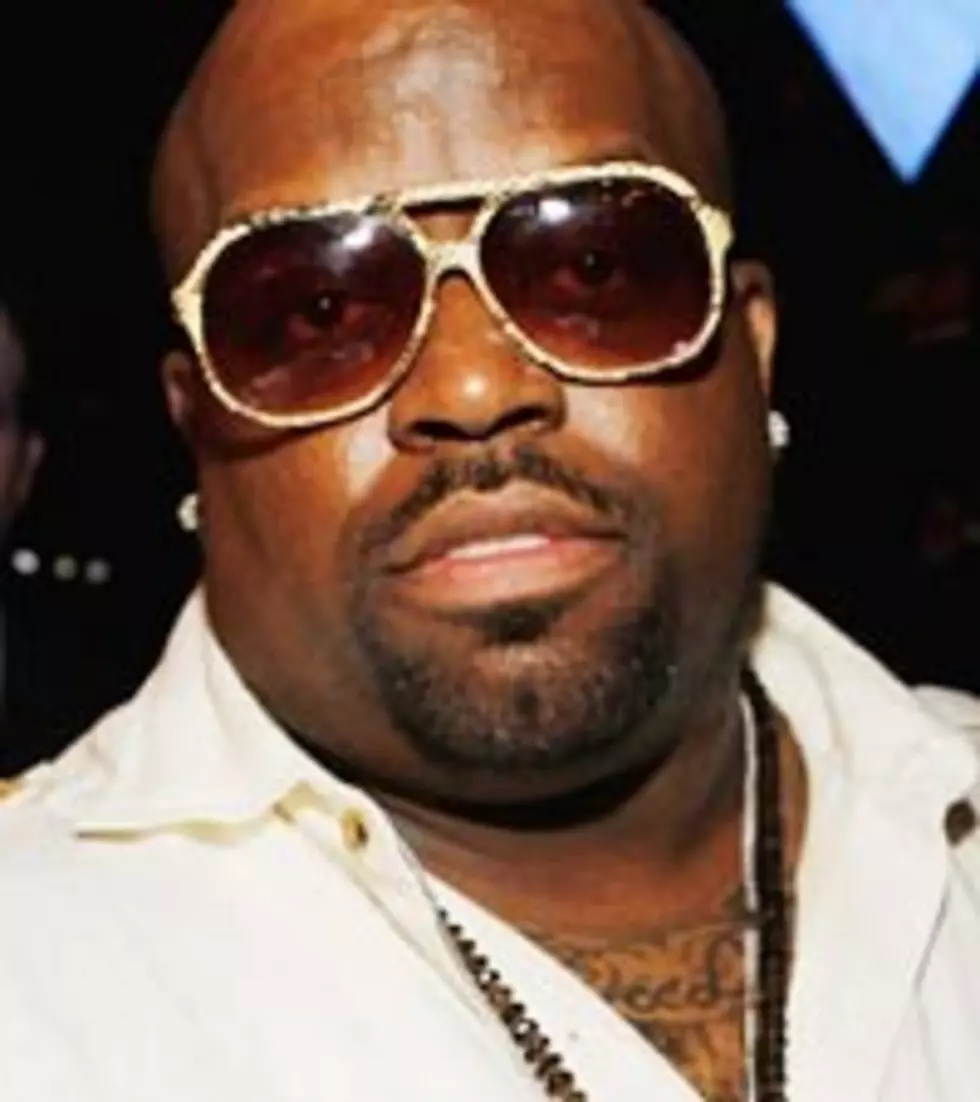 Cee Lo Releases Statement Addressing 'Homophobic' Tweet
Isaac Brekken, Getty Images
Gnarls Barkley frontman Cee Lo Green has released a statement regarding a controversial tweet he made on Friday (June 17), apologizing for questioning the sexuality of a music critic who wrote a negative review of his Minneapolis, Minn. opening performance.
After City Pages music editor Andrea Swensson called his opening performance during Rihanna's June 16 Loud tour stop in Minneapolis, Minn. "lackluster" and "gross," Cee Lo took his feelings to Twitter, accusing her of being gay, and echoing the refrain of his recent hit song, 'F--- You.'
"I respect your criticism, but be fair! People enjoyed last night!" Cee Lo wrote. "I'm guessing you're gay? And my masculinity offended you? Well f--- you!"
Cee Lo then semi-apologized for the tweet, which he quickly deleted, in yet another tweet that he also quickly deleted. "Apologies gay community! what was homophobic about that? I said I was guessing he way gay which is fine but its nice to what u think of me," he wrote.
Following his tweets, Cee Lo sent a prepared statement to Us Weekly, claiming his statements were really "all in good fun," and that he wasn't aware of Swensson's gender -- because there are so many male Andrea's these days -- when he called her gay.
"At the time I didn't even know what gender the person was," the former Goodie Mob rapper began. "I was being a little outspoken that night, a little outrageous. I always expect people to assume that everything I do is part of my character and sense of humor. I assumed that whoever it was would assume it was all in good fun."
The 'Crazy' singer continued to explain that, not only is he "one of the most liberal artists," he also shares the stage with two "proud and outspokenly gay" cast members on his show 'The Voice,' and therefore can hardly be considered a homophobe (where have we heard this defense before?).
"I most certainly am not harboring any sort of negative feeling toward the gay community," Cee Lo continued. "I don't have an opinion on people with different religious, sexual or political preferences. I'm one of the most liberal artists that I think you will ever meet, and I pride myself on that. Two of the remaining members that I have on my team on The Voice are proud and outspokenly gay. We just did a team performance of 'Everyday People,' and I picked that song for us to do specifically to highlight how we can get along even though we're so different."
Swensson responded to Cee Lo's tweet, saying that she is "not inclined to take offense."
Cee Lo is the second cast member of 'The Voice' to run into trouble for making seemingly homophobic comments on Twitter, following country singer Blake Shelton's gaffe in early May. Come on guys, get it together.
Watch Cee Lo's 'F--- You'


Follow @theboombox on Twitter | Like the BoomBox on Facebook
Download Cee Lo Songs | Buy Cee Lo Albums