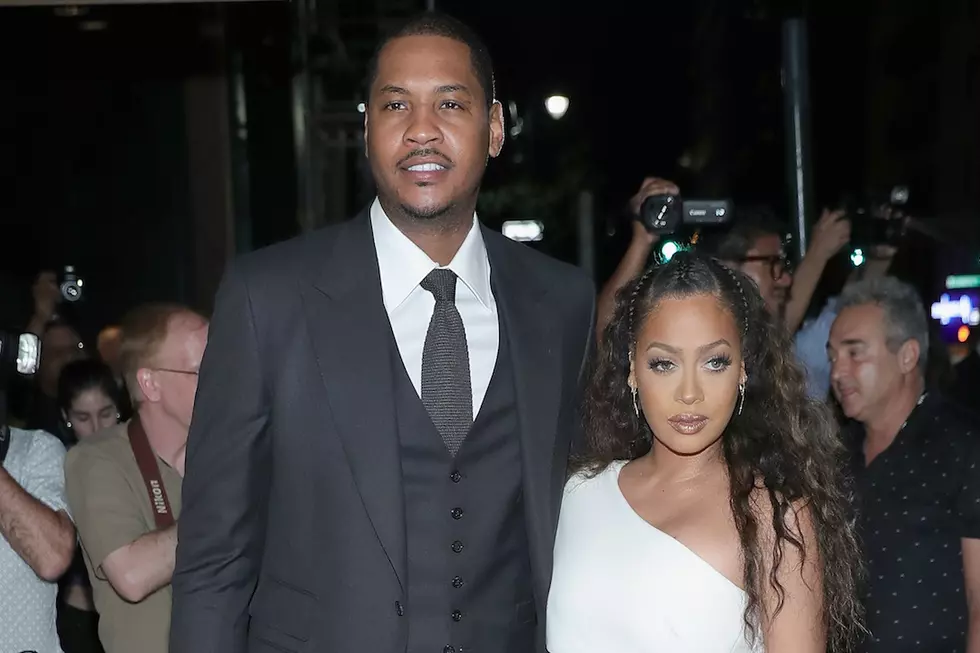 Carmelo and La La Anthony Have Separated, Twitter Is Heartbroken
Neilson Barnard, Getty Images
Carmelo Anthony had a rough season on the basketball court and it looks like he will have a rougher season off the court. The New York Knicks player and his wife, actress La La Anthony, have separated, according to TMZ.
The split is reportedly amicable, and there are no plans for a divorce as of yet. An insider told the gossip website that Melo and La La are living separately and will co-parent their 10-year-old son Kiyan.
The couple have been going through a rough patch in their marriage as of late with Melo dealing with nagging trade rumors. Last week, coach Phil Jackson said Melo "would be better off somewhere else" where his talent will be utlized to win a championship.
Melo and La La started dating back in 2004 and in 2010 were married in a lavish ceremony, which was documented in the VH1 reality show, La La's Full Court Wedding. Since then, La La has become a working actress starring most recently on 50 Cent's Power.
Folks on Twitter are heartbroken by the news of Melo and La La's separation. "MELO AND LALA SEPERATED? Real love don't exist man," wrote one fan, while another user tweeted, "First the Knicks, now LaLa. My boy Melo REALLY has no rings."
Reps for Carmelo and La La Anthony had no comment on the matter.
See 10 Hip-Hop Couples That Didn't Last