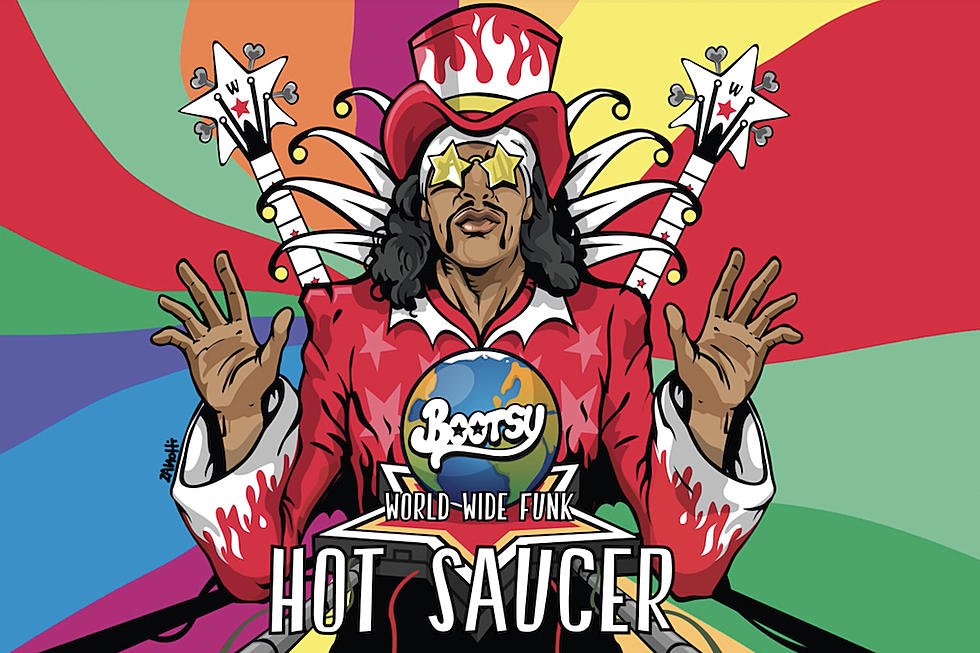 Bootsy Collins Gets Funky on 'Hot Saucer' With Musiq Soulchild and Big Daddy Kane [LISTEN]
YouTube
Veteran guitarist Bootsy Collins is getting funky on his new single, "Hot Saucer." The song is from his upcoming album, World Wide Funk.
On the song, the Funkadelic bassist teams up with Musiq Soulchild and Big Daddy Kane to serenade the ladies with their sexy wordplays. The food-as-sex metaphors get redundant but it's all in good fun. "Let me give you the funk, baby / Corn breads and collard green / I got the recipe / Let me serve you up," Musiq sings on the chorus.
Meanwhile, Dark Gable delivers his come-hither rhymes to his female prospect, rapping, "Welcome to my Secret Garden but not salad / Ain't no need to cash your ballot / Baby, all I do is win like Khaled / And I got something valid you can put on your palette."
"Hot Saucer" is the third single from Collins' 14th solo project, World Wide Funk, which arrives on Oct. 27. The collection features the previously released singles, "Ladies' Nite" (featuring MC Eiht and BlvckSeeds) and "Worth My While" (Featuring Kali Uchis). The LP features several guest features, including Chuck D, Doug E. Fresh, Dru Down and fellow guitarists Buckethead and Stanley Clarke.
Get down and funky with Bootsy Collins' latest tune above.