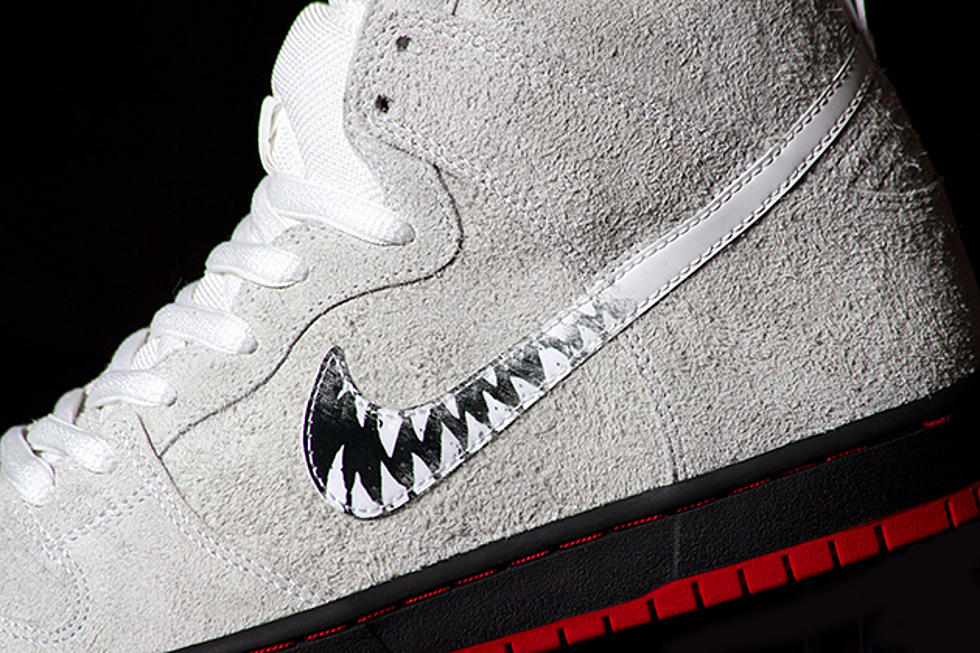 Black Sheep x Nike SB Dunk High 'A Wolf In Sheep's Clothing'
Black Sheep
North Carolina's Black Sheep skate shop is no stranger to the Nike collaboration and they've put together a mean new drop with a bite that is worse than its bark. This Dunk High is the perfect combination of style and grit in a supremely wearable combination.
The Nike SB Dunk High is fashioned after the skate shop's namesake, and it has some vicious detailing to nudge the concept along. A nappy white suede upper with a scratch off swoosh that reveals its teeth sit on top of a black and red outsole that provide the contrast. It's as subtle as a snarling sneaker can get but they definitely won't go unnoticed if you rock em right.
The Nike SB Dunk High 'A Wolf In Sheep's Clothing' is set to drop at Black Sheep on January 7 and even comes with special packing that you can see pictured below.