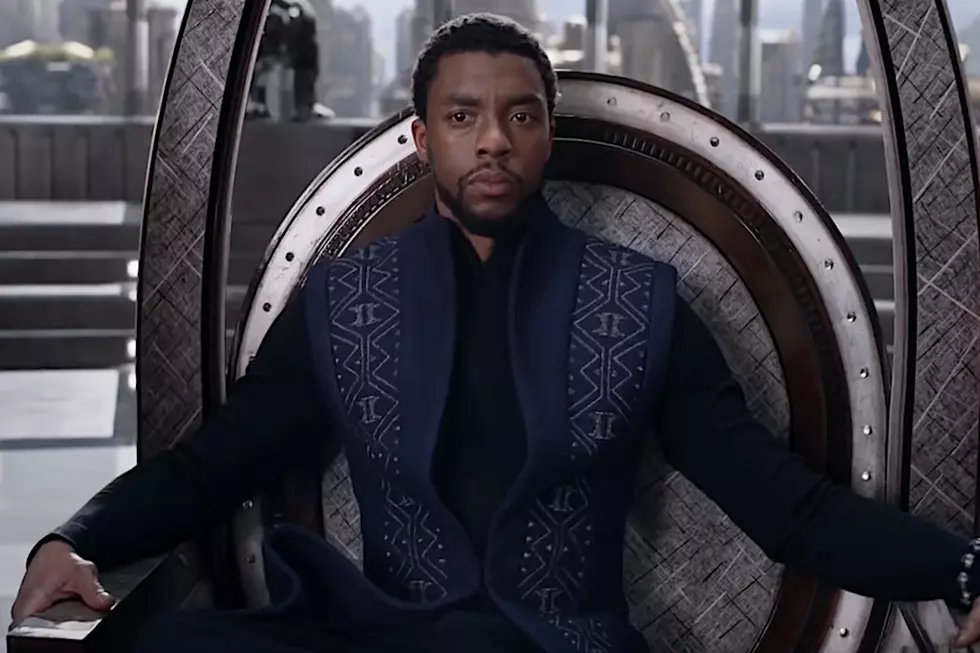 'Black Panther' Surpasses 'Jurassic World' to Become Fourth Highest Grossing Film of All-Time
YouTube
Black Panther just hit yet another box office milestone. It's now the fourth highest grossing domestic film of all-time.
Deadline reports that the Ryan Coogler superhero film has eased past Jurassic World ($652.3M) to claim the fourth spot, with a box office tally of $652.5M domestically.
And globally, it's knocked out Frozen to enter into the top 10 grossing movies of all-time. The film dropped in February, so chances are, even more box office records will be broken before it's all said and done with. In fact, there's a big possibility that Black Panther will soon topple James Cameron's epic, Titanic, to move to the #3 spot on the all-time U.S. chart. Titanic currently stands at $659.4M, so you do the math.
Not even two weeks ago, we reported that the film had become the highest grossing superhero movie of all time, beating out The Avengers. And days before that, it was shared that Black Panther was the most tweeted about film of all-time.
More than likely, Black Panther will at least continue its run until the new Avengers movie, Avengers: Infinity War hits theaters on April 27. And who knows if Panther will get another boost based on that film since they're all connected in the Marvel Universe.
Hollywood Shows Up for Black Panther Premiere