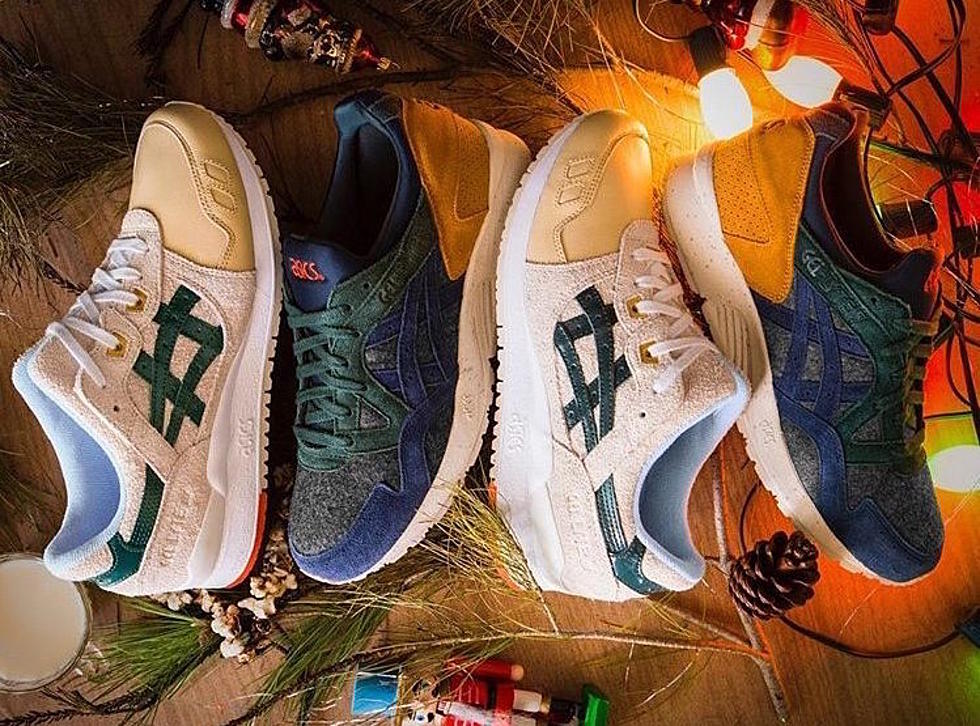 Asics Gel Lyte Christmas Vacation Pack
Asics
The holidays are upon us, and Asics knows just what you seasonal sneakerheads want. They've thematically crafted two pairs of runners based on the 1989 film, National Lampoon's Christmas Vacation, and the results are most certainly praise worthy.
The set includes two pair of sneakers, and both are meant to depict certain characters in the movie. The Asics Gel Lyte V's navy and green build references a look Clark Griswold wore, while the Asics Gel Lyte III pays homage to Cousin Eddie's unforgettable loungewear. Leather, suede and wool can be found on the upper of both pair, making them optimal winter wear for those who are trying to stay stylish.
You can pick up the Asics Gel Lyte Christmas Vacation Pack now at Asics.
The 25 Hottest Sneakers for Fall 2017