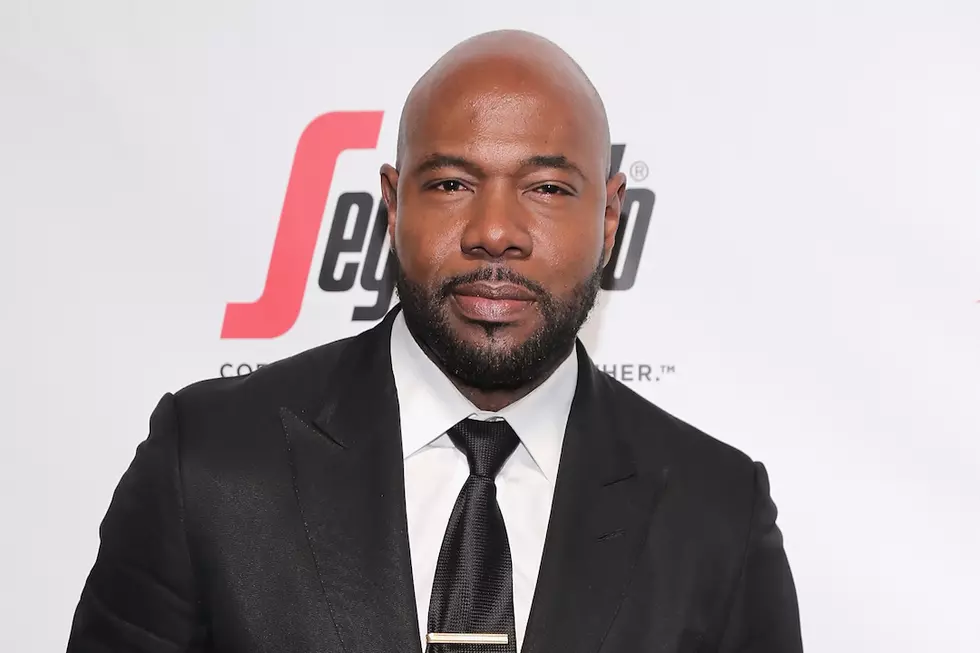 Antoine Fuqua Drops Out of 'Scarface' Reboot; Diego Luna Will Play Tony Montana
Neilson Barnard, Getty Images
Filmmaker Antoine Fuqua has dropped out of Universal's reboot of the classic 1983 gangster flick Scarface. However, production on the movie is still in motion with producers hoping to start filming in the spring, according to Variety.
Sources told the entertainment publication that Fuqua wanted to direct the film but had to depart the production due to conflicting schedules with filming of the sequel to The Equalizer with Denzel Washington. Nevertheless, producers of the Scarface update are currently talking with various directors to avoid any production delays.
Insiders have also revealed to Variety that veteran character actor Diego Luna will play the iconic role of Tony Montana (originally played by Al Pacino), a Cuban immigrant who rose to power as a ruthless drug kingpin in 1980. Luna was last seen in Star Wars: Rogue One.
Boardwalk Empire creator Terence Winter wrote the most recent screenplay draft with Marc Shmuger, Scott Stuber and Dylan Clark on board to produce the update. Marty Bregman, producer of the original 1983 Scarface film, will also produce.
The Scarface update will be slightly different from the 1983 film, which was directed by acclaimed filmmaker Brian De Palma. The movie will be set in Los Angeles and will focus on a Mexican immigrant.
The original Scarface is deemed a classic movie among hip-hop fans and rappers alike. Songs like Future's "Tony Montana," Raekwon's "Criminology" and Scarface's "Mr. Scarface" all pay homage to Tony Montana.