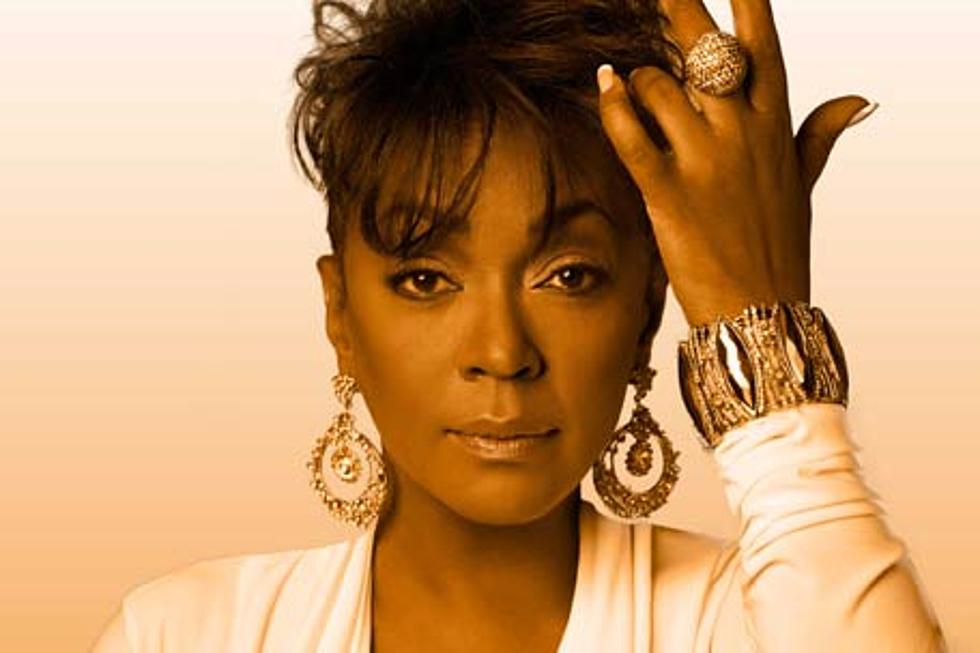 Anita Baker Shares Thoughts on 'Organic' Dating at 54
EMI
"A date? This is what I'm saying, there's no date!" Anita Baker tells The BoomBox. At 54, the soul singer's view of courtship has changed since she debuted her first album, The Songstress, in 1983. She's not fixated on finding the perfect man. For her, dating at this stage in her life is "organic."
"I meet a lot of people and you exchange energy and somebody may call you and you call someone and you develop a relationship out of a relationship, out of a friendship or a peer group," she shares.
"And then you end up having a cocktail sometime, or having a cup of coffee, and that turns into, 'Well, call me later,' 'Well, OK, yeah, I'll call you too!' There is no dating. It's very organic. And I love that. You know, nobody's like, 'I gotta get a date. It's Saturday.'"
Baker, who's currently prepping the release of her eighth studio album, Only Forever, is pleased with where she's at with her love life. While some women have fears of singledom, the "Lately" chanteuse isn't rushing into a relationship and neither are the prospects she comes across.
"My sons are out of the nest, you know, both of them, come September," she states. "I'm traveling more, I'm meeting new people. I'm finding that in this stage of my life, a love life is richer. In my perspective, the people that I'm meeting, it's not so anxious. It's not so immediate. It's just very relaxed."
The lyrics comprising her new LP are sure to touch on those experiences. Only Forever, featuring "Lately" -- her version of Tyrese's 1999 song of the same name -- and the Nathan East-produced title track, debuts Oct. 23.


See Hip-Hop & R&B's Most Youthful Faces

%VIRTUAL-MultiGallery-161673|160769|159709%