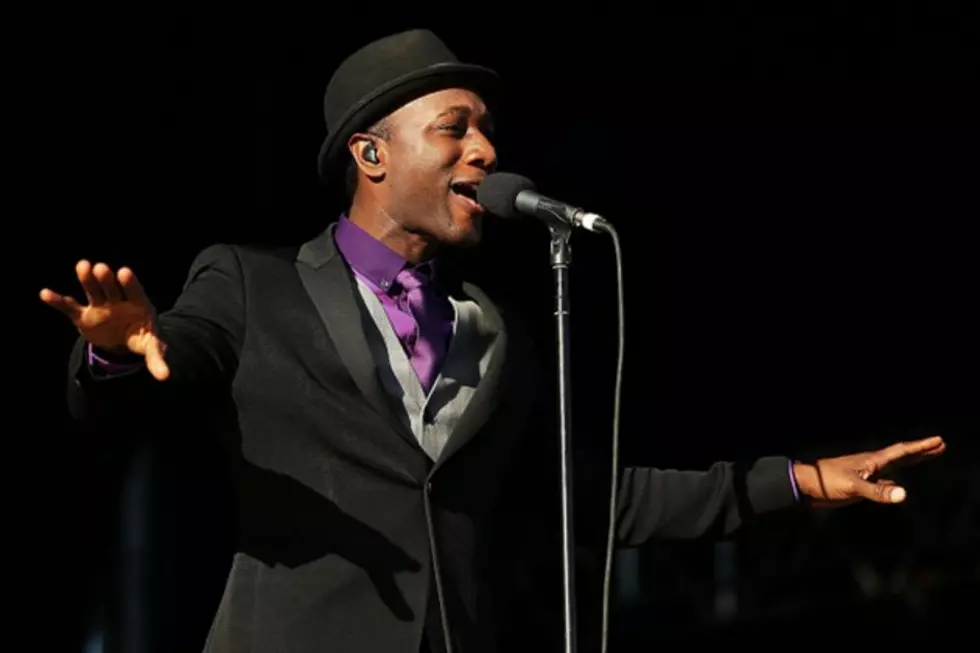 Aloe Blacc Slams Streaming Services for Paying Unfair Rates
Mark Metcalfe, Getty Images
Aloe Blacc is frustrated with streaming music sites like Pandora and he's sounding off against them in a piece he penned for Wired.
The singer, who's widely recognized for his 2013 collaboration with Avicii, 'Wake Me Up,' feels he hasn't been rightfully compensated by Pandora since he's only received $4,000 from the company after they played his popular track a whopping 168 million times.
"First, unlike most people in creative industries, songwriters seem to have less control over our work than ever before," he writes. "Knock of a handbag design from a high-end fashion house or use a sports team's logo in your new t-shirt line, and expect a lawsuit in short order... You need express permission from the original creators to use or copy their work before you resell it. That's how they protect the value of their work."
"But the world doesn't work that way for songwriters. By law, we have to let any business use our songs that asks, so long as they agree to pay a rate that, more often than not, was set in a free market."
If you're a new artist, having your songs streamed around the globe is a huge benefit, regardless if you're paid or not, since promotion is paramount for a rising singer or rapper. However, if you're someone who's established and don't need as much promotion, then big royalties are usually what you're looking for. Aloe Blacc says he simply doesn't get those big payouts.
"The abhorrently low rates songwriters are paid by streaming services -- enabled by outdated federal regulations -- are yet another indication our work is being devalued in today's marketplace," he explains.
The 'I Need a Dollar' creator also reveals artists receive just $90 from Pandora for a million spins.
"I've earned less than $4,000 domestically from the largest digital music service," Blacc states. "If that's what's now considered a streaming success story, is it any wonder that so many songwriters are now struggling to make ends meet?"
Do you agree with Aloe Blacc's frustrations with Pandora? Tell us your thoughts in the comments below.
See 20 Singers' Real Names Revealed