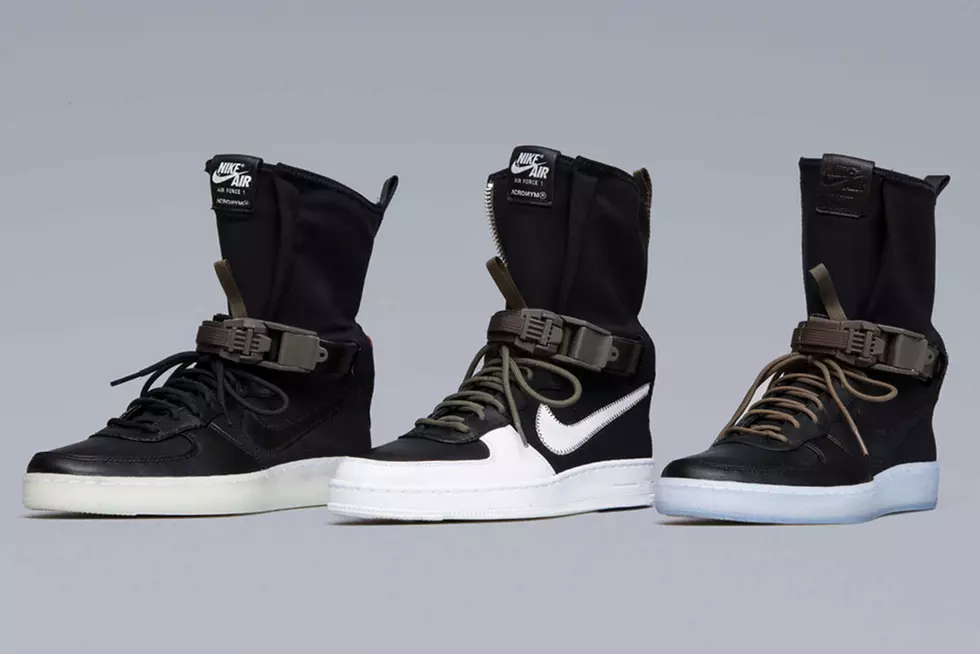 Acronym x Nike Air Force 1 Downtown Hi SP
Acronym
The Nike Air Force 1 SFB just got even more special thanks to one of our favorite collaborators, Acronym. They've put an interesting spin on this utilitarian sneaker with its own unique style.
The Acronym x Nike Air Force 1 Downtown Hi SP is literal high fashion, with an ankle that extends to the calf. The ankle is secured with a chunky buckle and flipping the model around reveals that the extension is actually a sheath with a zipper running along the inside. The drop includes three colorways, and they all work together to not outshine one another.
The NikeLab Air Force 1 Downtown Hi SP is on sale now at 21 Mercer if you are interested in copping.
The 25 Best Sneakers of 2016