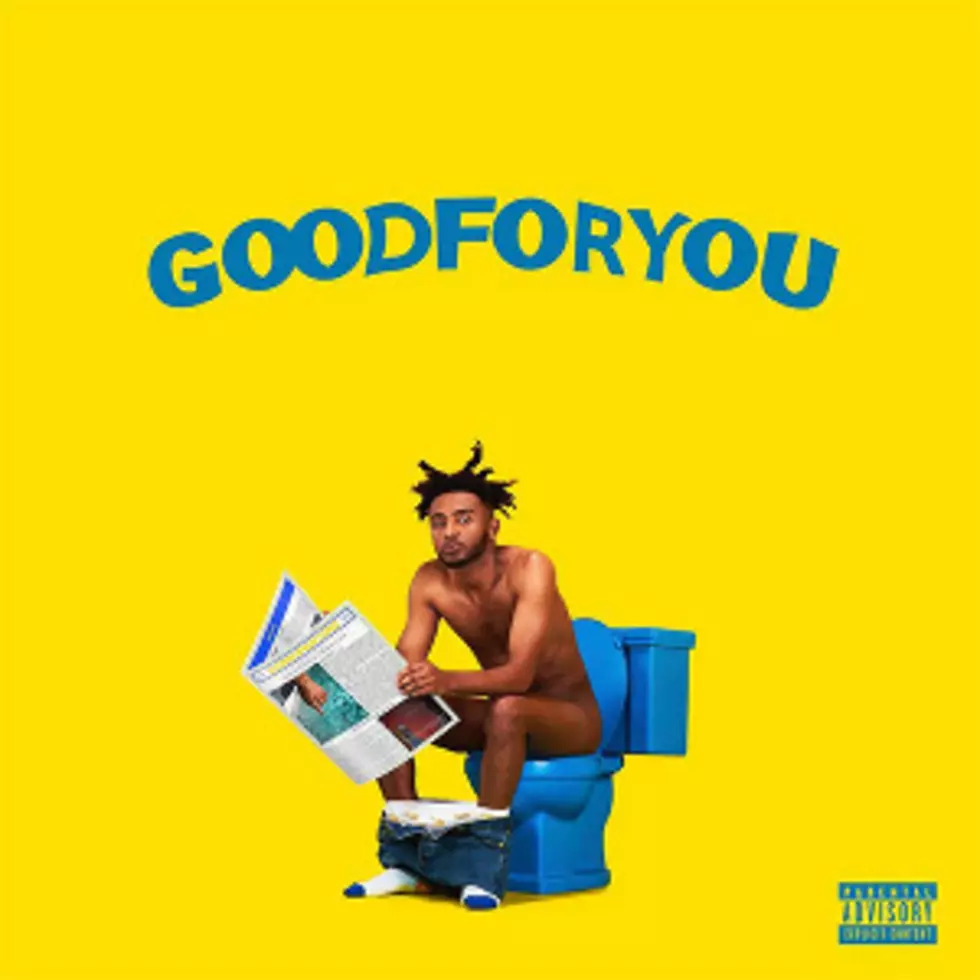 5 of the Best Songs from Amine's 'Good For You'
Amine
2017 has proved to be one of the more eventful years in hip-hop, with a mixture of icons, tenured veterans, current superstars, and newcomers all contributing to the constant stream of quality music. One of the fresher faces that has built a following for himself is Amine, an eclectic rhymer from one of the more underrepresented locales in the rap world. Hailing from Portland, Oregon, Amine's stomping grounds may not boast the rich history of more fertile land in terms of its rap exports, but the lanky rookie is looking to put his city on the map through his music, and if his track record thus far is any indicator, his mission may come to completion sooner than later.
After seeing his hoop dreams deflate as a high-schooler, Amine transferred his energy to music, getting his feet wet with a pair of mixtapes (Odyssey to Me and Calling Brio), as well as his En Vogue EP. However, his stock would skyrocket in 2016 with the release of his debut single "Caroline" a song co-produced by collaborator Pasqué and himself. Inspired by Outkast's 2004 single "Roses," "Caroline" would be one of the sleeper hits of the year, eventually peaking at No. 11 on Billboard's Hot 100 chart and earning him a record deal with Republic Records.
Now that he's firmly established as a potential star, Amine looks to quiet any talk of him being a one-hit-wonder with his debut album, Good For You. Mixing superb songwriting and refined flows with upbeat production and harmonious croons, Amine puts forth a album that lives up to the hype surrounding its single.
Here are 5 of the songs from Good For You that stand out from the rest and should find their way into your rotation, sooner than later.
5

Producer Guy Lawrence blesses Amine with one of the most addictive soundscapes on Good For You in "Blinds," a jittery number on which Amine leaves listeners marveling at his rhyme spill. Despite being the shortest song on the album, clocking in at less than 90 seconds, "Blinds" is arguably Amine's strongest lyrical showing on Good For You, and indicative of his ability to deliver quote-worthy stanzas.

4

"Veggies"

Amine featuring Ty Dolla $ign

Good For You opens with the Dernst "D'Mile" Emile II produced "Veggies," a selection that showcases Amine's versatility as an artist and kicks off the album off on a high note. "Pass me the lighter/Old flame callin' so she wanna light the fire," the Republic signee croons guitar riffs, while Ty Dolla $ign provides additional vocals on what is among the stronger collaborations on Good For You.

3

"Dakota"

Amine featuring Charlie Wilson

"Baby girl, I've had one too many/My cup ain't full, but it's got me empty," Amine professes on the Charlie Wilson assisted cut "Dakota," an upbeat selection on Good For You that's tailor-made for the grown and sexy. Produced by Pasqué & Aminé himself, "Dakota"is another winner from the Portland export's debut that is sure to become a favorite among listeners and further stamp him as a capable songwriter.

2

"Heebiejeebies"

Amine featuring Kehlani

Amine calls in fellow West Coast rep Kehlani to costar alongside him on the syrupy duet "Heebiejeebies," the second single released from the album. Produced by Jahaan Sweet, who anchors the track with piano keys, 808 drums, and synths, "Heebiejeebies" continues Amine's streak of standout offerings aimed at the fairer sex, and proves his initial success was no fluke.

1

Amine's buzz may be a product of cherubic, upbeat tunes that speak to his engaging personality, the finest moment on his debut album, "Sundays," doubles as its most subdued, with the rookie infusing an ample amount of substance into his style. Produced by Southside and Amine himself, "Sundays" is a hazy offering and captures the XXL Freshman in an introspective state, reflecting on his ups and downs while attempting to find solace in the mundane.